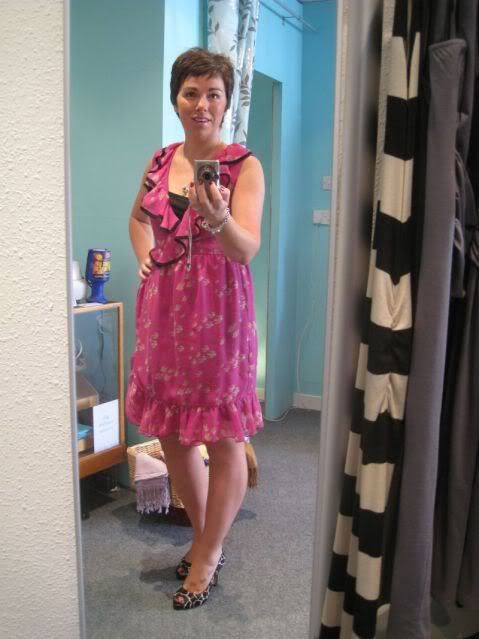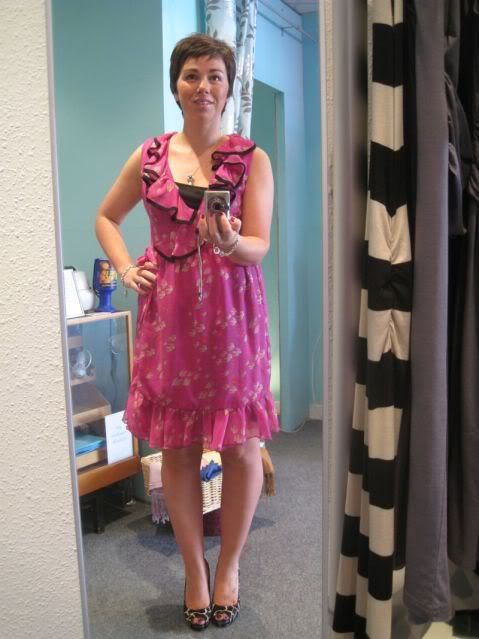 It is Saturday and it is gorgeous and sunny! It looks like it is set to be the same again tomorrow - which will be great as Sunday is the only day in the week that we get to spend together as a family!
I think we shall spend the day potting up some plants in the garden and having a picnic lunch on the beach! Little miss O is at the beach most days (it is where we walk the dog) but she has never actually played in the sand!
We are off to a BBQ with N's family this evening and we are going to have another with my parents tomorrow! All in all it should be a fabulous weekend!
I hope you all have fun whatever your plans are.
Today's look is:
Dress - Max C London
Slip - Vila
Shoes - Nine West
Necklace - FunkyJunk Jewellery