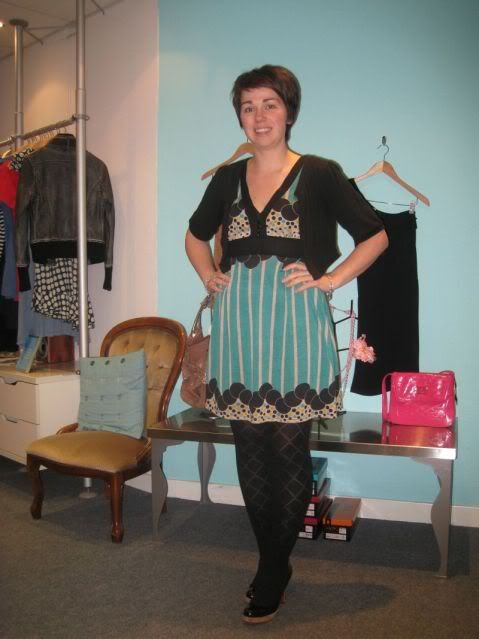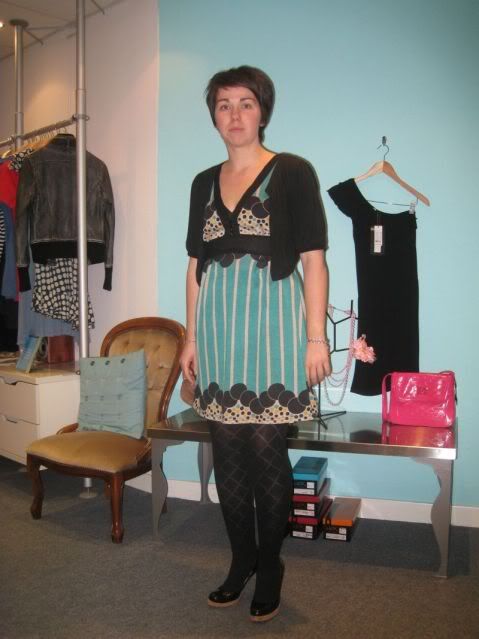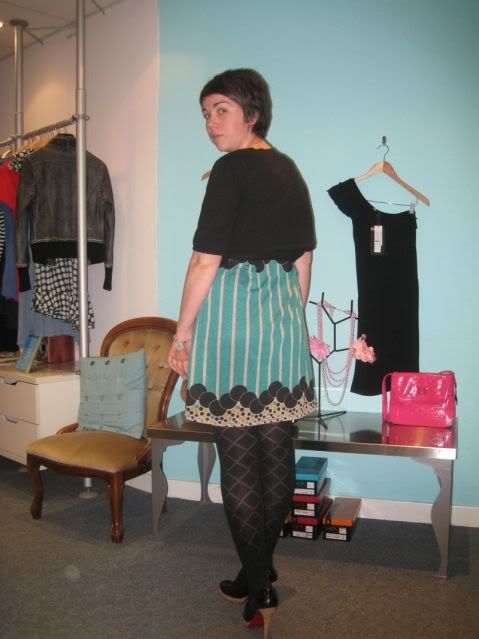 I will start off with a picture of my gorgeous girlie in her costume! It is an Easter chick costume, but she thinks that she is a duck!! She ran around at her playgroup party shouting "duck, duck". It was very cute!!
3 weeks today and I shall be on my merry way to Orlando with my family for 13 days!! Yippee! I can not wait. The difference in Miss O since we were last there is huge and I just know that she is going to have a ball. With the holiday looming I am having a huge clear out of clothes that do not get worn - on eBay - in the hope that I can create space (before Christmas) and to try and up the spending money fund!!
This dress is in the sell pile! However, last night when I was taking pictures of the items to be listed I thought I would give this one more chance! It is still going! I just do not love it enough!! I am going to launder it this week and make sure that I goes to someone that will give it more wear!
Today's outfit is:
Dress - Soo Lee
Cardigan - Primark
Tights - Tesco
Shoes - Christian Louboutin