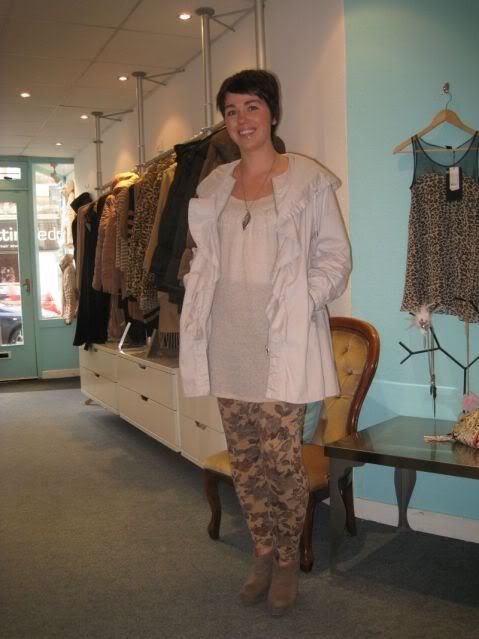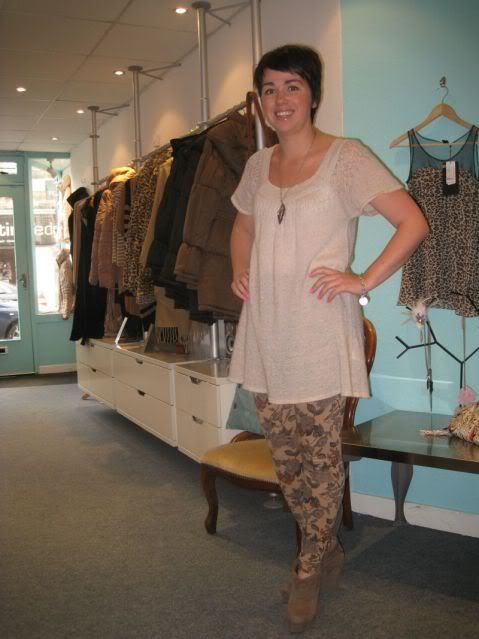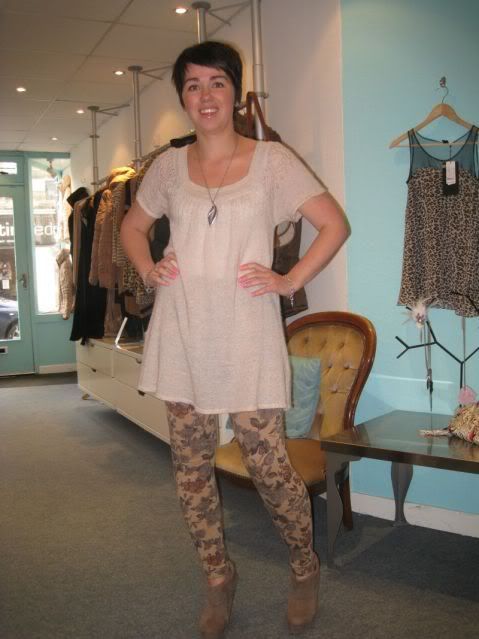 Yesterday I realised a few things...
I have been wearing a lot of stripes lately.
I had not shown you guys my fabulous printed leggings.
I really wanted to wear my wedge shoe boots.
So, with all of the above in mind......Today we have no stripes, I am showing you my fabulous leggings and I am wearing the wedge shoe boots. I really wanted to wear the shoe boots and the leggings together, but in typical "me" style I did not plan my outfit in advance. I had little time this morning (thanks to Miss O and her wanting to play for an hour from 3.28am) and the entire look is not one that I am sure that I would go with again, but I do not hate it!
My pictures today are OK - I would even go as far as to say that I am kind of happy with them. I decided to snap a picture of my jacket as I almost never show my outerwear. I love this coat it is from the Blend spring collection and I have never been so happy for something to be damaged (this had a watermark/stain on the front - nothing a few washes and plenty of sun could not fix) as it meant that I actually got one when they were selling like hot cakes!
Today's look is:

Leggings - Blend
Tunic - Topshop
Cami - Primark
Boots - Forever 21
Necklace - Forever 21
Coat - Blend