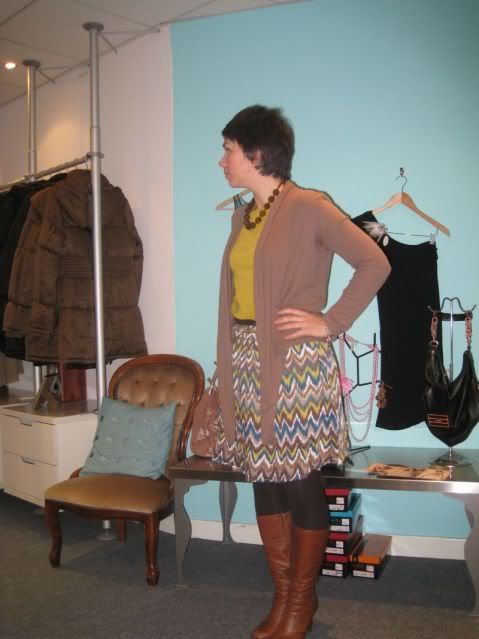 My hours in the shop are all set to change over the coming weeks. My dad has recently retired and very kindly looks after Miss O one day a week. He has decided to take himself off to Orlando for a month so I am down a days childcare!! With a lot of favours and switching about I think it is all sorted out.
I got this skirt in March and I have not worn it as much as I thought that I would. I love it, the colours the pattern and the fit. I am really glad that I tried it with these boots as I think I will wear it more as a winter piece now!!
The boots are practically vintage!!! I may be exaggerating very slightly there!! I bought these boots in 2005 from Aldo and they are like new! They have never needed re-heeled or soled and the leather is still beautiful with almost no scuffs! I have a pair of much newer leather boots that have dried out at lot.
Monday's look was:
Skirt - Forever 21
T-shirt - Target
Cardigan - Forever 21
Tights - Tesco
Necklace - Molten
Boots - Aldo