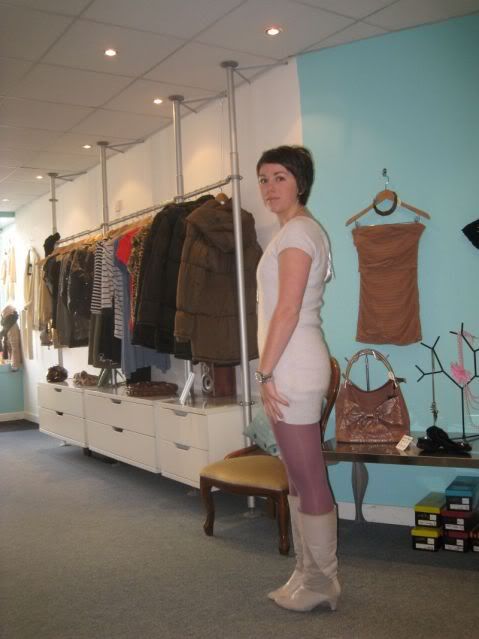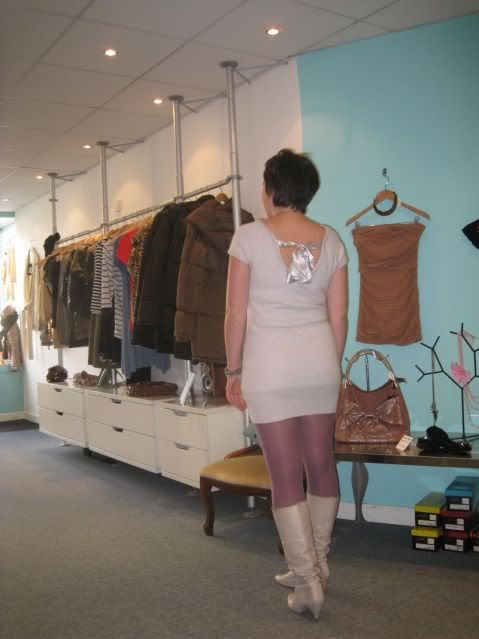 I am feeling very 60's today!!
I love this sweater dress, but I fear that it may just be too short for me?! Then there are the boots, I had forgotten all about these. In the last 2 years with me being pregnant then having a new baby/new body I over looked lots of things that I had loved before. Now that I have lost weight and I am fully back into the working routine I am re-discovering things again! It is good as they feel like new clothes.
I thought that these boots were uncomfortable, but so far they are quite the opposite. I hope to give them lots of wear this winter!
Today's look is:
Dress - H&M
Tights - SkunkFunk
Boots - Topshop
Necklace - Forever 21