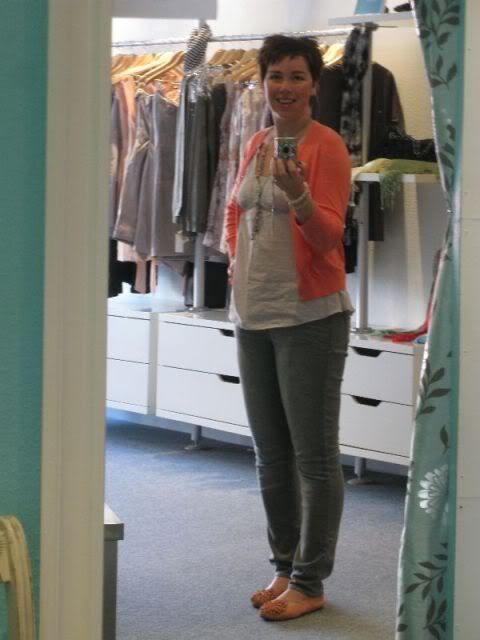 We have started to send O to my mums on a Monday night to stay over. We do this for many reasons like, I work on a Tuesday and my mum is our childcare, we want O to be comfortable with staying other places (I never really was as a child) and we wanted some "us" time where we are not mum and dad for just a little while.
So far it is going really well and O is staying with no problems, my mum loves having her and we are enjoying a night off. So far we have not done anything other than get organised, share a bottle of wine and watch a movie but this is lovely.
However, I now find Tuesday really stressful! I get up prepare something for dinner that can cook all day in the slow cooker or something that is ready in 15 mins. This is because I have started a Zumba class at 6.30pm on a Tuesday. I love it, it is so much fun and I can feel it working me out! But I am not back in the house until 7.45pm just in time to give O her bottle and put her to bed (having not seen her all day). Then we have a late dinner, I shower and then we get ready for the next day!
Anyway, enough of the moaning about a situation that I choose to be in!!
Today's look is:
Grey Skinny Jeans - Old Navy
Grey top - Topshop
Coral cardigan - J. Crew
Shoes - Topshop
Necklace - Charlotte Russe