.... Well in our house it depends who you ask!!
Ask me and I will tell you that Spring is getting 3 loads of laundry (including bedding) dried on the washing lines. This to me is fabulous, I hate to dry washing inside or in the drier. There is nothing nicer than bedding that has been out on the line all day. Also the clothes etc are all so much easier to iron when they have been outside.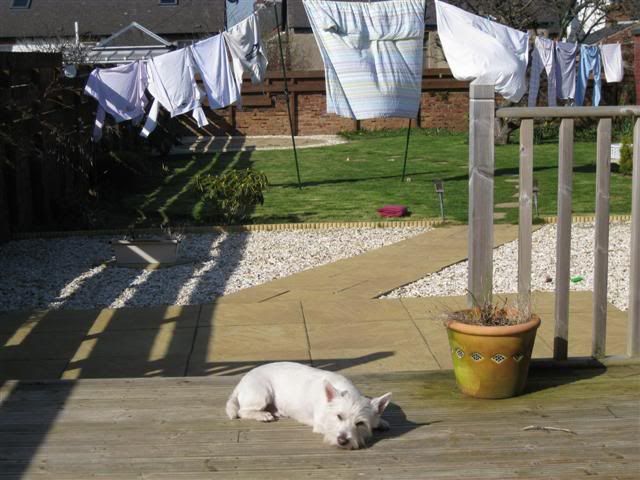 However, if you ask 11 month old puppy Bista, she will tell you that Spring is all about sleeping in the sun on the deck! On Saturday night after I got back from work she was sitting in a square of sunshine, on the back steps, with her face up to the sun/heat! So cute that I had to get a quick pic!