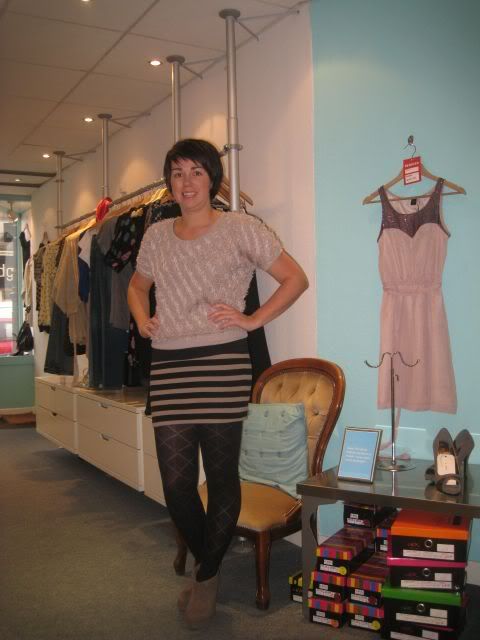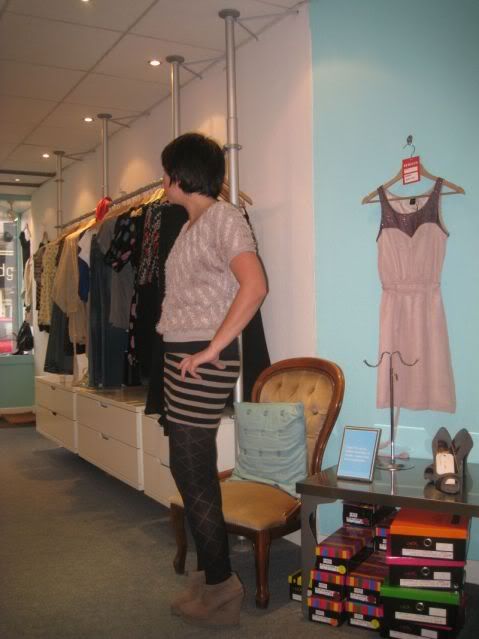 I really tried to have an early night last night, but it just did not happen. So, today I feel even more tired than I did yesterday. This evening I plan to get the house as organised as I can before little Miss O goes to bed and then try and catch up with the ironing after she is in bed. Rock "n" roll huh??
As boring as that may be, it needs done. I made a deal with myself that this year I was going to try and be more organised. We are 2 weeks into the new year and I am still in as much of a muddle as ever.
Pretty much all of today's look comes from Forever 21. I am looking forward to visiting again in March. But it will be a very much more reserved shopping trip this time as funds are having to go elsewhere.
Today's look is:
Skirt - Forever 21
Jumper - Forever 21
Cami - Primark
Tights - Tesco
Boots - Forever 21
** I will not be wearing these patterned tights with this skirt again. I do not like how it looks in the pictures.