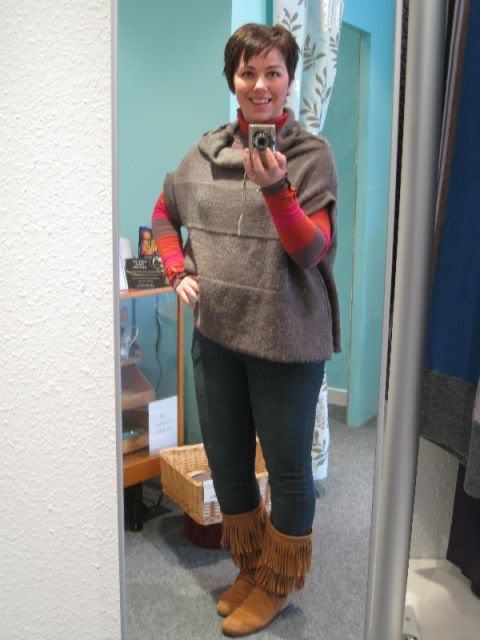 I think it is now winter!! I could not get warm at all yesterday - so last night after we have stocked up at the supermarket, I made a huge pot of sweet potato and chilli soup!
The weather is also another reason that I have on what I so today. The shop is very hard to heat and with the door opening and closing there is always a chill in the air.
I did not get much wear out of this polo neck last year due to pregnancy and this year I am loving it. It has a lovely silky feel to it and it works well under other clothing. And as the poncho/jumper it is just cosy and comfy!
Today's look is:
Jeans - Vila @ i am.....
Polo neck - Blend
Poncho - Vila
Boots - Next