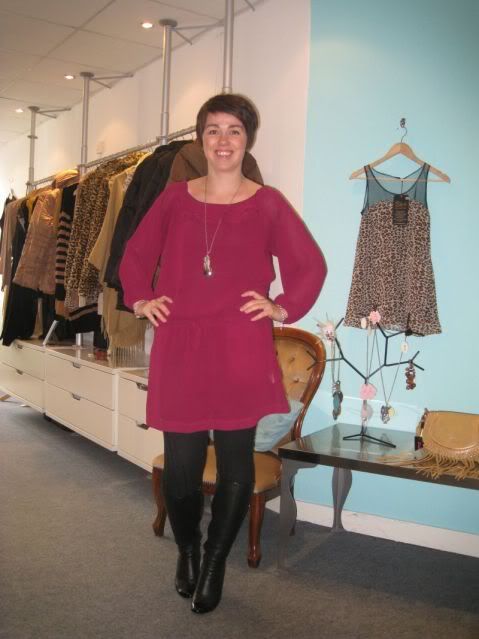 I think that better pictures might make me want to make more effort with my blogging - so here you have it!! No more pictures in the mirror. Now I know that these pictures are a long way from good. But I think that they are better. I was just having a play about with the camera settings and the tripod - I will get better and I will move around the shop a bit too!!
I only have 2 days to work this week - today and tomorrow. I am rather excited as the tail end of the week I get to spend with my girlie going to all the little groups that we go to and then I have Saturday off for a family day!! Sunday we are going to Liverpool to stay with family for a short break! It is just going to be a flying visit but I am quite excited about it.
The boots that I have on today I have not worn in more than a year. I had forgotten just how beautiful they are. They are the most gorgeous soft, buttery leather and they have a patent toe and heel. I think I will have them forever.
Today's look is:
Dress - Cotton On
Slip - Vila
Leggings - Target
Boots - Nine West
Necklace - Forever 21