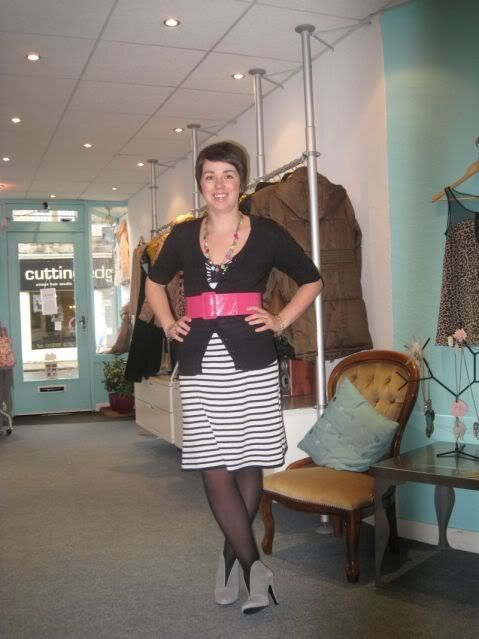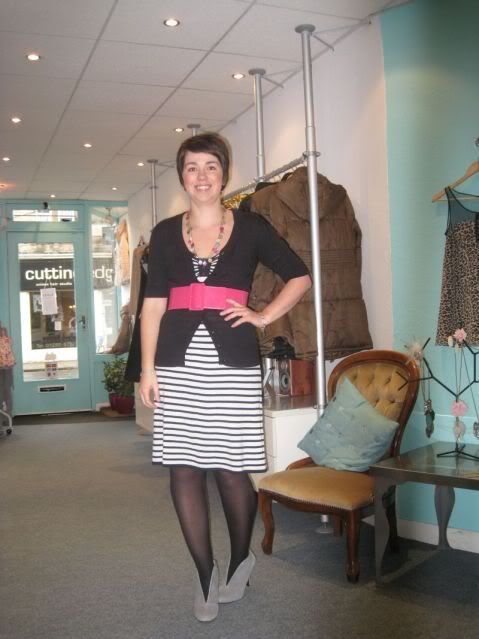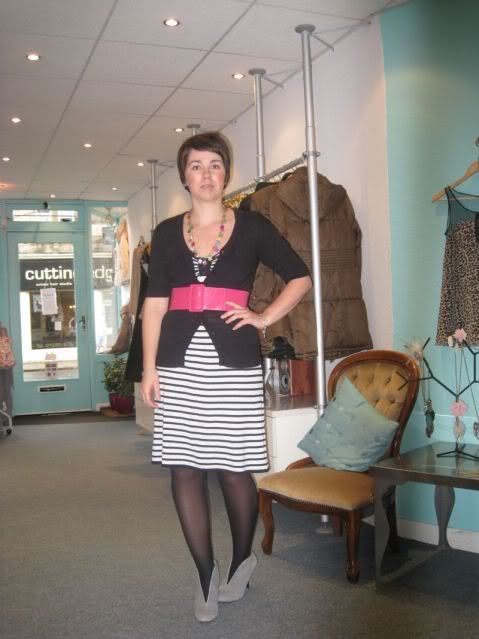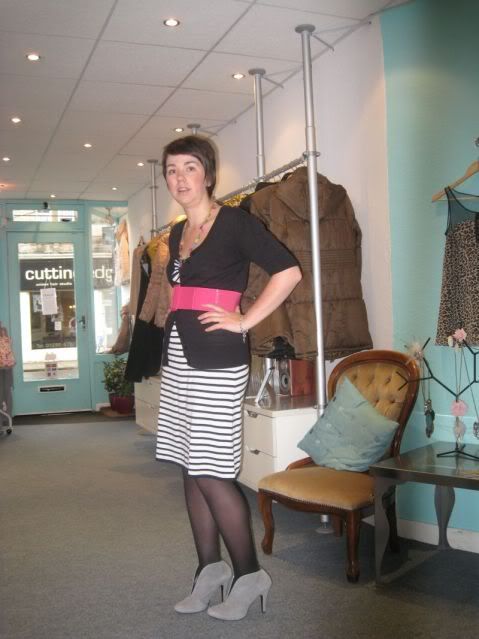 Half way through the week already! This is good news as I do not have to work again until next Tuesday!! YIPPEE!!
I am rather impatiently waiting on a few items arriving from various places around the world (I have found the eBay love again recently). Seriously why does the shipping part of the process have to take so long. The most boring of all the items that I have bought is the only one that has arrived! It is an Orla Kiely water bottle (I can not even wear it) I bought it as I do not drink enough water at work and buying bottled water is just a plain waste!! So I shall wait for my more fabulous items and hopefully be able to show them off next week!!
Day 2 of using the self timer and tripod! Eh, not much improvement, but at least the pictures on the whole look better as they are not taken in the mirror!
Today's look is:
Dress - S'Nob
Cardigan- Vila
Belt - Tesco
Shoes - American Eagle
Necklace - Topshop