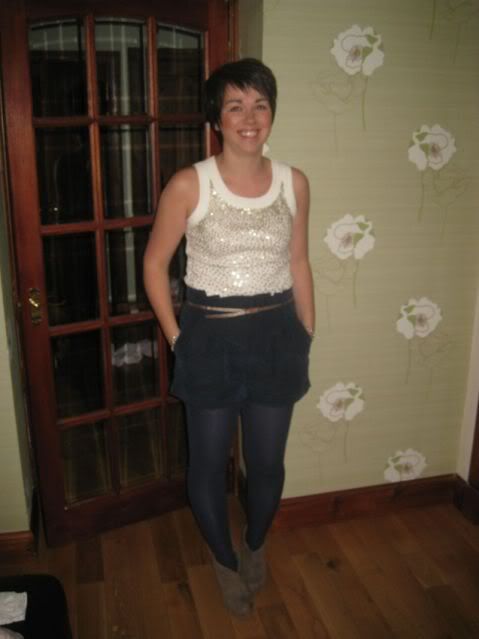 N and I had a date night last night and it was great!
Little Miss O stays with my parents on a Monday night as I work on a Tuesday, so we decided that us going out on a Monday in no way affects her routine. We decided to go to Glasgow for the evening, get some dinner and have a few drinks. It was a lovely night and we both felt great for just having a few hours of just being us (not Mummy & Daddy).
I got N to snap a quick picture of me before we dashed out in the rain to get the bus.
The look for date night was:
Shorts - American Eagle
Tights - New Look
Vest - Stark
Belt - Diesel
Shoes - Forever 21