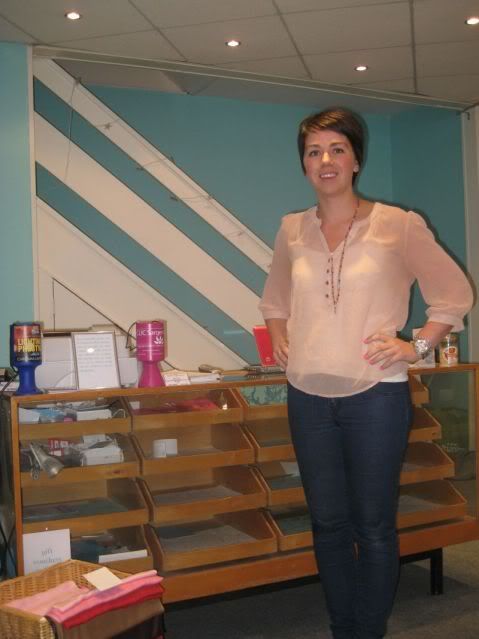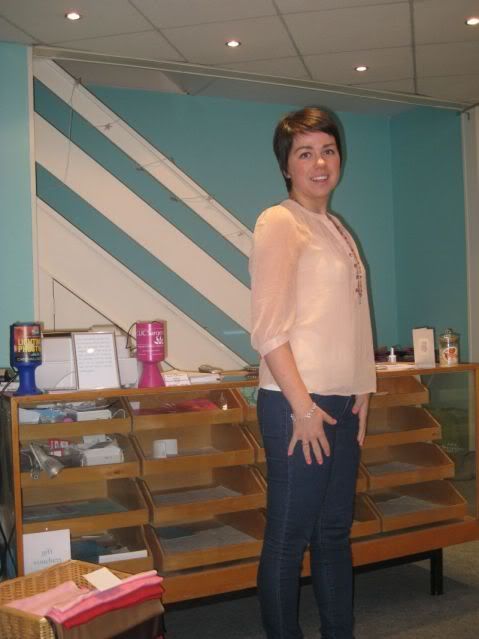 I included the next picture to show you that I really am still getting used to the self timer!!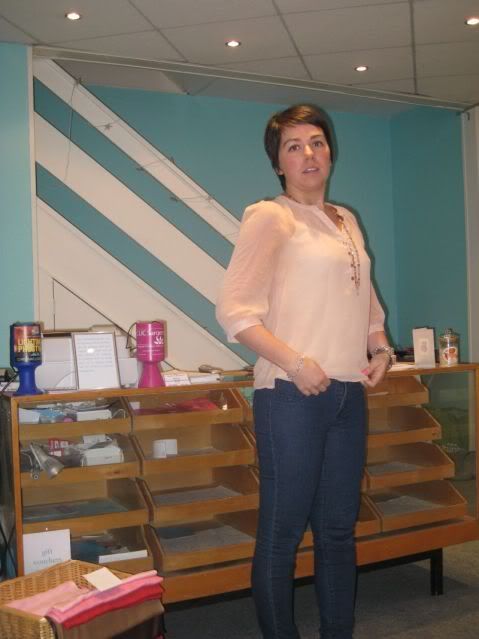 Back to work today - why do weekends away always go in so fast??
I had not planned an outfit for today in advance and I had very little time to get ready as Miss O slept late and I had a pre-work dental appointment. So I went for my new go-to, easy yet smart look! This for me is almost always skinny jeans, chiffon blouse and flat shoes. With a necklace thrown in for good measure!
As you can see I am still very much getting used to the tripod and self timer on the camera (hello picture of me adjusting my tops). I received comments from bloggers that I love and look up to (
Allie
and
Fi
) last week regarding the new pics and how they liked that they can now see the shop. I thought that I would move my position a bit this morning to show off some more. But, I am not that happy with these so not sure that I will be standing there again!!
Today's look is:
Skinny jeans - Vila
Cami - Primark
Blouse - Forever 21
Necklace - Forever 21
Shoes - Charlotte Russe