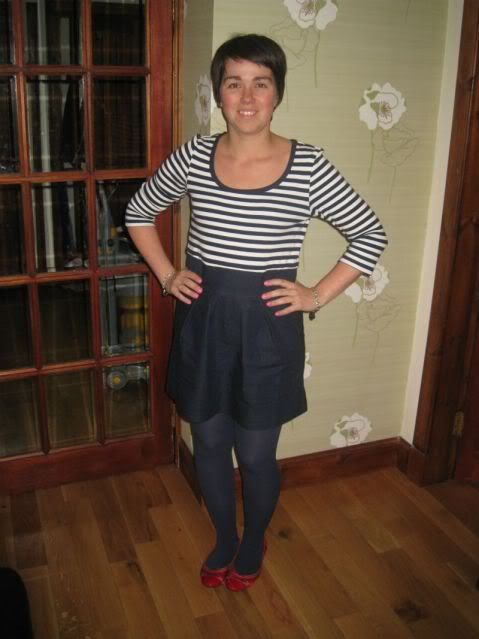 We were away for a few days visiting family in Liverpool and this is what I wore to do some shopping before we had a 4 hour drive home - sorry that the picture is not the best.
We had a fabulous time but just wish that we could have had a bit longer to see family for longer and to actually do some sightseeing. The weather was not the best and we were all very aware of making good time home to make sure that a certain little miss was in her own bed at a good time. We had a few hours of wandering around the city centre and visiting plenty of shops. As always Miss O was a very lucky girl and is not the owner of a fabulous pink faux fur coat!!
I took this dress from the shop last week with this trip in mind and I am so glad that I did. I felt so smart yet able to chase Miss O around without worry of exposing myself. And I have to say I do love the red flats with it!!
Monday's look was:
Dress - Blend
Tights - New Look
Shoes - Tod's