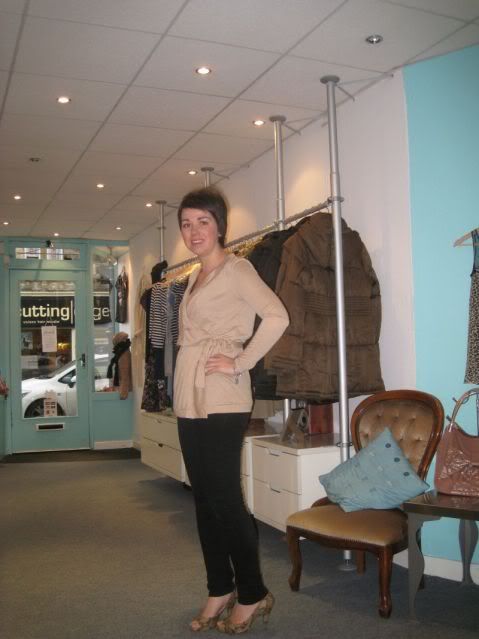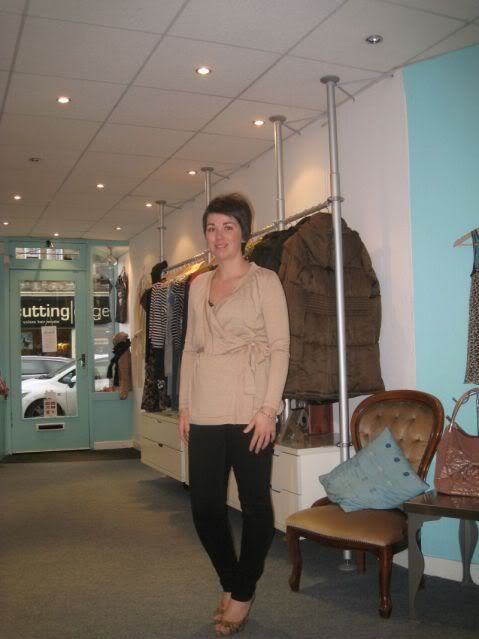 I love this outfit. This fabulous gold, jersey, wrap cardigan came into the shop a few weeks ago. They have not been a huge hit so far as they hang terribly on the hanger! I often find that styles that look awful hanging make people unable to picture how they could look!
I have quite a few other outfits planned for this cardigan and I will certainly be wearing it like this again!!
Saturday was a very "meh" day and I was in a very "meh" mood and got very little done - hence posting Saturday's outfit now.......
My mood continued into the evening and made me feel like I had wasted a bit of family time!! Not good!
Sunday was fabulous, we had friends round for lunch (I made sweet potato and chilli soup and homemade bread) and we then went for a walk to a local park with a duck pond and fed the ducks. Afterwards we stopped at the tearoom for coffee and cake to heat us all up!
I hope that you all had fabulous weekends?
Saturday's outfit was:
Jeans - Primark
Cami - Primark
Jersey Wrap - Blend
Shoes - Dorothy Perkins