Is there anybody there?? Have you guys stuck around or have you gone off and left me??
I know that many of you are still stopping by as lately I have been getting comments saying that it has been a long time since I posted etc. I am so sorry, life has kind of just got in the way lately and wardrobe choices have been a bit meh!!
I am currently sitting in work FREEZING and wearing a truly un-blog worthy outfit. I had lots to do this morning before opening and I have things to get after a I finish, so warm and snow safe won it! I posted a while back about not feeling like I was me any longer - well I think I am slowly finding my way back.
I am going to try and post a few times each week starting in the new year. I will post each day that I am in work (I think I am going to be working a bit more come the new year) and I will post when my OH is about to take a picture. We do not have great full length mirrors at home!
I miss my blog and I miss the love that you guys send me across cyberspace! I also promise that I am going to catch up with all of your blogs. Man I have a busy time ahead.
In the mean time here is a little outfit from a few weeks ago when we were at a friends wedding.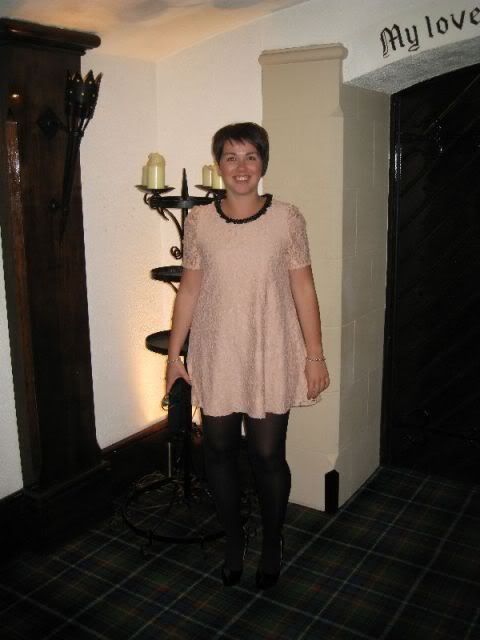 Dress - Forever 21
Tights - Tesco
Shoes - Christian Louboutin
Bag - Pure