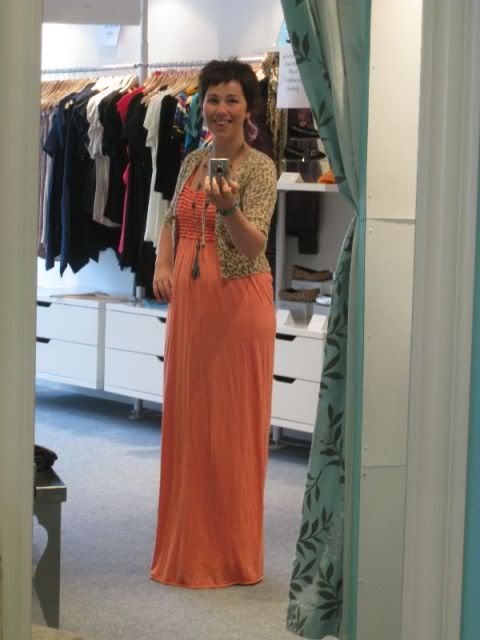 Another day in the shop for me today. So far today has been so much fun, I have spent the morning having a good look through the new styles that have arrived this week and catching up with people that I have not seen in a while. However, I am missing spending time with my family - it is tough now that we only have a Sunday as a whole family unit!
I honestly can not believe that I was so late to the maxi dress party!! I only gave them a go this time last year, before that I just did not think that they were my kind of thing. Oh how wrong I was!! This summer they have been my go to, I feel that I look smart in them, yet they are super comfy!
Today's outfit is:
Maxi dress - TK Maxx
Cardigan - Forever 21
Sandals - Primark
Necklace - Primark
charm Bracelet - Thomas Sabo
And a picture of my babies!! It may look like Bista is sitting watching over her baby sister play on the baby gym....... But that is not the case, she is in the huff as she has claimed the baby gym as her new bed and she is most put out when Orla has a go!