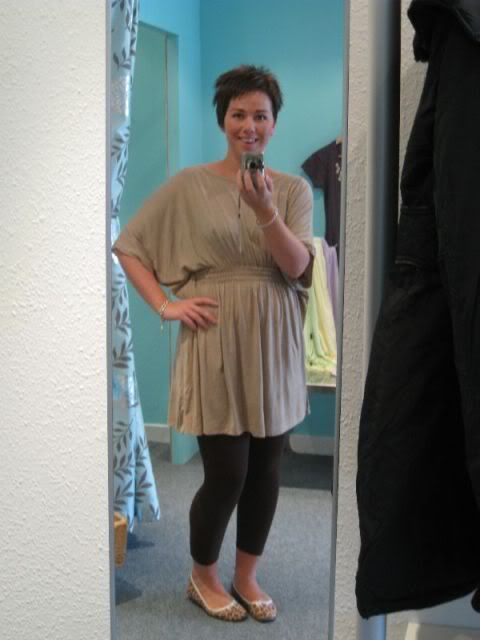 Wow - I have been a really slack blogger lately! I have had a lot going on...... We were on holiday, then as of last week I now work 2 days a week (not much I know but a big change for me and baby O) and I have been planning O's christening - which was on Sunday!
It was a fantastic day - the rain stayed away - and our home was filled with our family and friends. My mum and I catered a hot buffet lunch (chili, chicken curry, lasagna, macaroni, baked potatoes, rice, salad) we served Cava for a few hours (then set up a bar - think buckets full of ice with beer, wine etc - in the garage) ate cake and had a great day!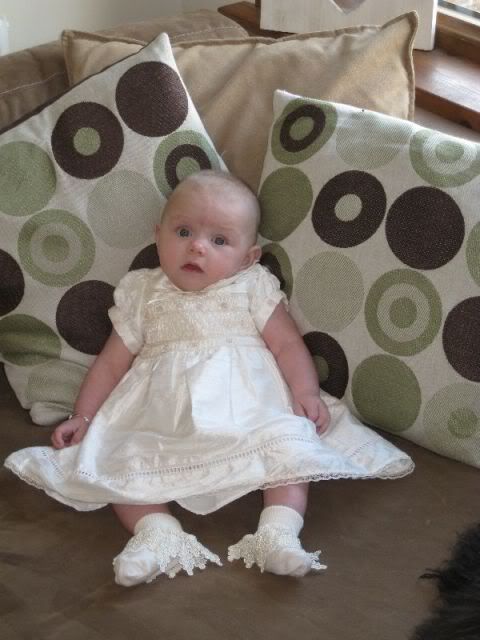 Baby O was beautiful and such a good girl in church. She was great all day and only got a bit grumpy as she did not get her usual 2 hour nap!
So, today it is back to work for me. I did not really have any idea of what I wanted to wear today, so I dug through the drawers and found this tunic. I love the gold jersey fabric and the shape of the tunic. I feel comfortable and put together, but I think that I am going to try this look again with my new wedge shoe boots and lots of necklaces!
Today's look is:
Tunic - Max C London
Leggings - Oasis
Shoes - Primark