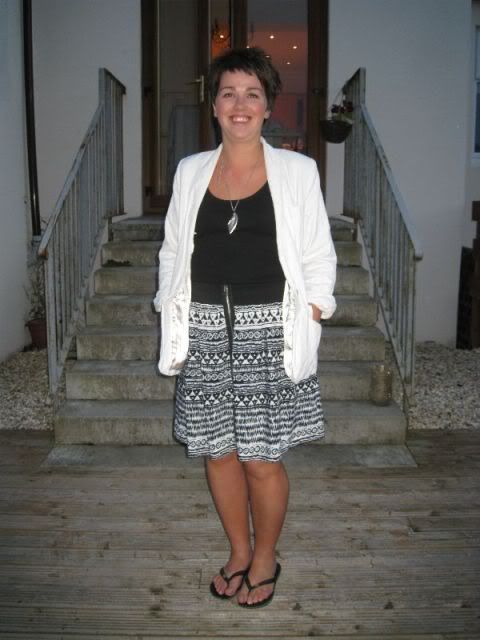 We had a lovely day, yesterday, at a friends babies christening. The sun shone, the champagne flowed and baby Orla was a little star.
Anyway, I remembered to ask N to snap a picture of me when we got home. It is not the best picture (as it was 10 hours after we left the house and lots of champagne had been consumed). But I really loved my outfit so I wanted to post!
Sunday's Outfit was:
Skirt - River Island
Vest top - Tesco
Linen Blazer - River Island (borrowed from sister)
Necklace - Forever 21
Shoes - were the Nine West ones from Saturday, not flip flops!