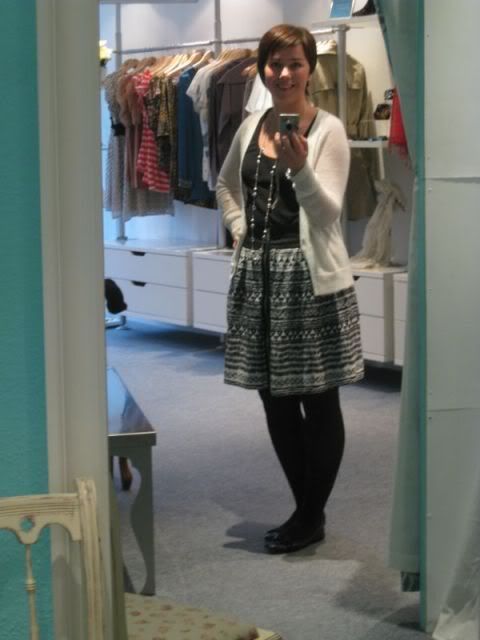 I totally forgot to post last week (and one day did not even take a picture) it was just one of those weeks!
I have been feeling that I have been reaching for my jeans a lot lately so I decided to put on one of my favorite skirts! I love the pattern, the zip and the pockets (I am a sucker for pockets). This is the second time that I have paired it with this cute cream cardigan and I like the way that the cardigan just lifts the pattern and stops the whole look from being too dark.
Wednesday is my weigh in day and on Wednesday there I lost 1.5lbs taking me to 7.5lbs off in 3 weeks! I am so pleased with myself, as by this point in any other diet I am either disappointed with the number lost or cheating already.
I am not sure about anyone else but I find that when I am on a diet all I want to do is bake and make lovely things! In the last 2 weeks I have made tablet and chocolate brownies and this week I am making a double chocolate fudge cake for my mums birthday dinner!
Wednesday's outfit was:
Skirt - River Island
Vest - Tesco (this caught in the zip of the skirt and ripped when I was undressing :-( )
Cardigan - American Eagle
Tights - Tesco
Shoes - American Eagle
Necklace - Guess