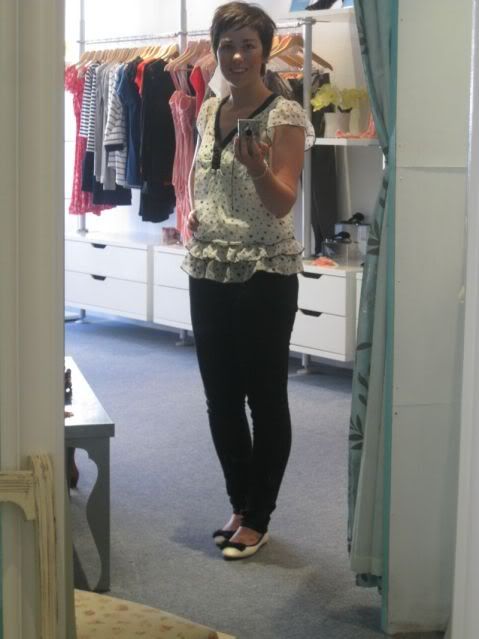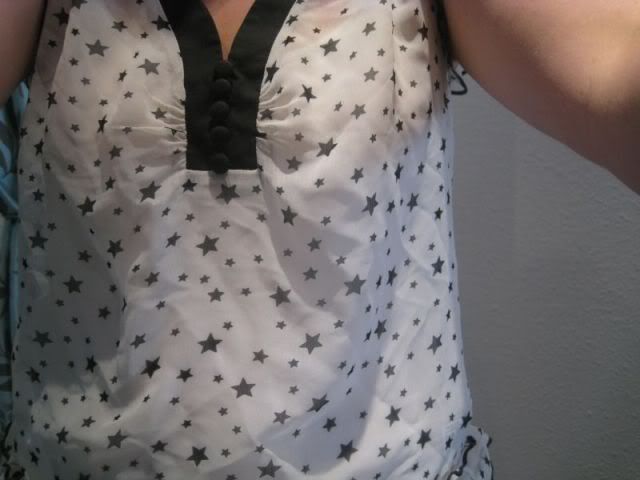 After a busy weekend which included a quick trip to Manchester (4 hours drive away) and a tummy bug........
I am in work today and not feeling my best. I kind of think that my outfit reflects that a bit. It is basic, it is smart but it is safe and easy.
I love star prints and when I saw Anne Hathaway on the cover of Marie Claire wearing a star print top it reminded me that I too have a star print top. I like this top, but I know that I would like it more if it was a tad looser at the hem and did not have the ruffles.
In work I have been neglecting the i am..... online store. I kind of got to that stage in the season where I was ready for the sale and I just seemed to loose the love for the site. Also around this time we launched
www.babybotbums.co.uk
which sells cloth nappies and other baby items and I have been caught up in tweeting and facebooking to promote this.
However, I have spent the morning photographing the latest styles to be delivered in store here and they will be getting added to
www.iamboutique.net
this week. I will also be back tweeting from the @iamboutique account too.
Today's look is:
Skinny Jeans - Primark
Cami - Primark
Top- Red Herring
Shoes - Primark