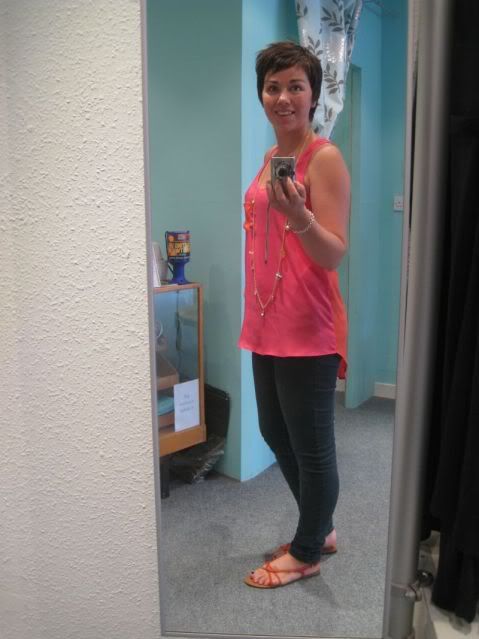 Happy weekend!!
We have nice but kind of busy weekend planned. I am working today, then we have very little planned for tonight. I am thinking nice dinner and then either movie or TV catch up!!
Sunday we have the usual family stuff of food shopping in the morning (I shall be stocking up on ingredients to make a yummy all day breakfast omelet - it is our new favourite brunch) then in the afternoon we are taking part in a fundraising walk. Little Miss O has a cousin that is battling Neuroblastoma - so we are taking part to raise funds and awareness!
Orange is hands down the colour that I love the most! My sister gave me this top for my birthday and I love it. I love how bright pink and orange look together. I do also love the over sized vest over a pair of skinny jeans! To me they are just perfect to wear to work on a sticky Saturday!
Today's look is:
Skinny Jeans - Vila
Top - River Island
Sandals - Gap
Necklace - Primark