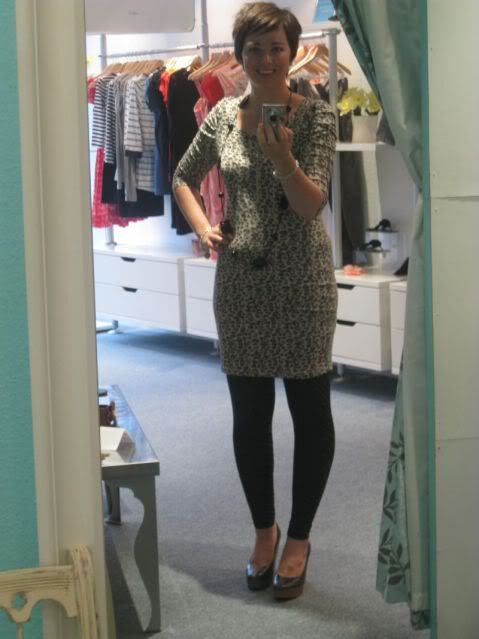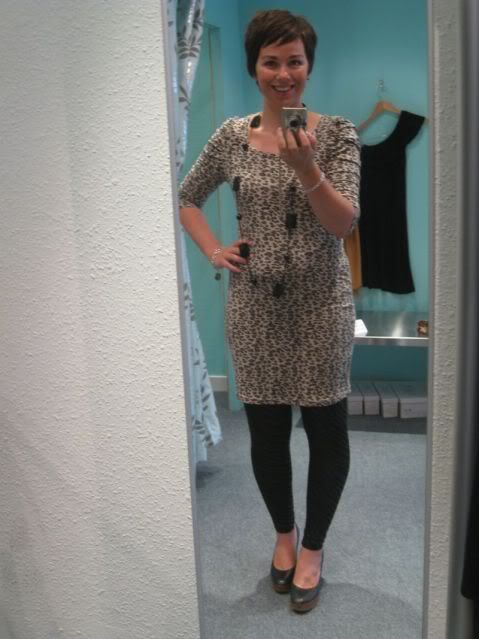 It started out pretty miserable here so I opted for leggings with this dress as I had a few errands to run before work. It has since dried up and got slightly brighter!! However, I do like this look with the wet look/animal print leggings!!
The dress that I have on today is part of the Autumn collection from Blend. We have this style coming into stock (soon hopefully). My agent very kindly let me have this (the sample) a few months ago.
I am looking forward to wearing it with some black tights and possibly a blazer!
Today's look is:
Dress - Blend (soon to be in stock at
i am.....
)
Leggings - Blend
Necklace - Ann Taylor Loft
Shoes - Faith