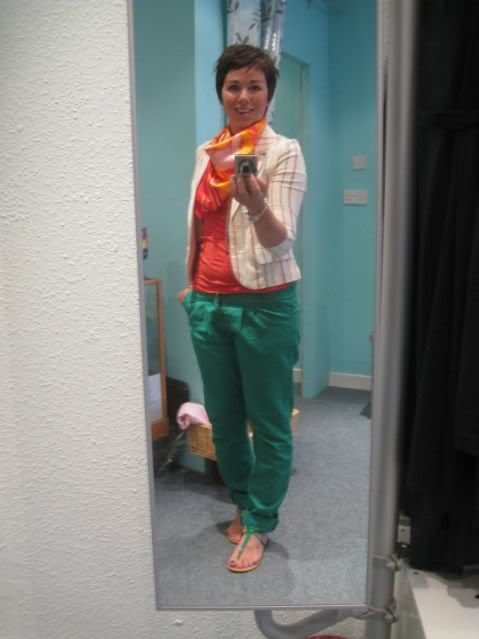 Oh dear it appears that it has been a month since I last posted. I truly am sorry. I do not mean to be such a slack blogger, I honestly do not. But life is just so busy at the moment.
I have been lusting after a pair of brightly coloured trousers for a few weeks now and I got them yesterday when I was on a girlie shopping day with Miss O, my mum and my two sisters. I managed to get exactly what I have been looking for in Primark ( perfect price to pay for something that may not be worn for too long).
I used to have the most fabulous pair of bright orange jeans from Benetton - oh how I regret binning them!! I am sure that they would not have fitted me now anyway - if they had I am sure the style would have been way off for me now!
Today's look is:
Trousers - Primark
Top - Primark
Scarf - Vila
Blazer - H&M
Sandals - Gap