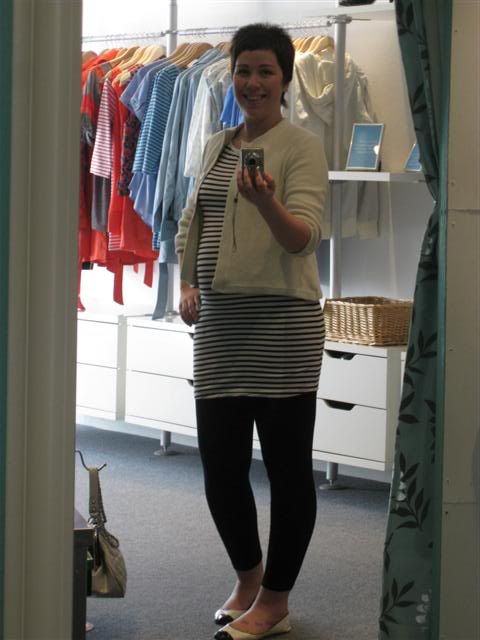 Today has not been too kind to me! I have bad hair, I have a red nose from the amount of times that I have blown it and I feel pretty yuck! But, it is Friday and that makes me happy!
Yesterday I was off and I had a midwife appointment in the afternoon - all is well and things are as they should be. The countdown is now on 8 weeks and counting!
Today's outfit is:
Tunic - Vila @ i am.....
Leggings - Primark
Carigan - TopShop
Shoes - Primark