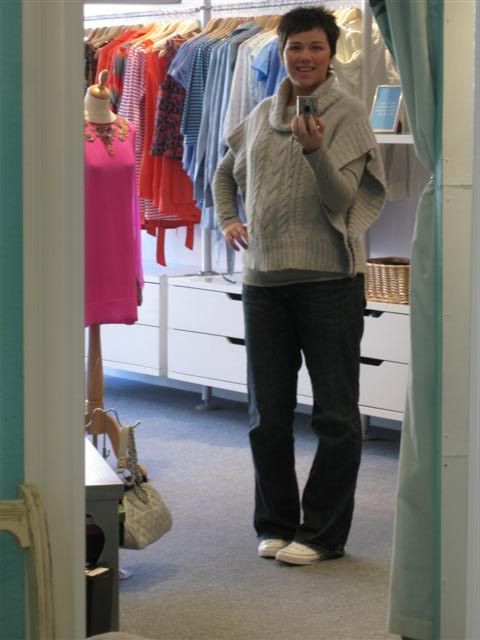 I do not want to bore you all with my moaning on and on - but my sore throat has turned into a full blown cold and I feel awful. This is why I am sporting jeans, t-shirt, poncho and trainers today. Minimum thought and effort for maximum comfort and warmth (although right now I feel like I am in a sauna).
I have no plans for this evening and it is my day off tomorrow so I am just going to get on with the list of jobs that I have for the afternoon. That way I can happily lie along the sofa all day tomorrow! BLISS!!
Today's outfit is:
Jeans - Target
T-shirt - BlendShe @ i am.....
Poncho - Monsoon
Trainers - Converse