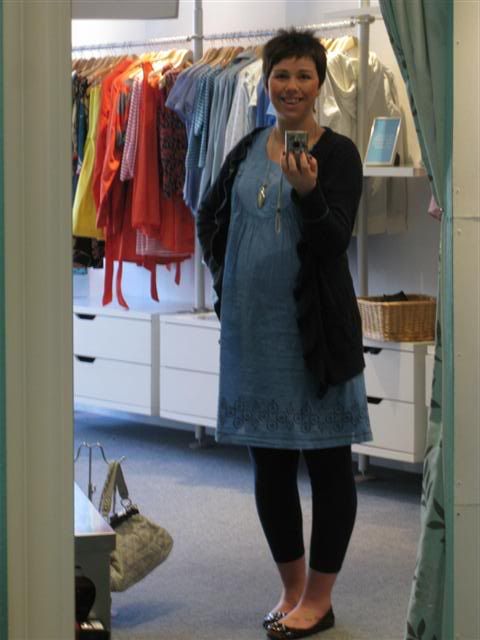 I LOVE this shade of blue and I have quite a few items in it for sale in the shop at the moment. This dress is so comfortable, and I think that after May I am going to use it as a holiday (poolside) cover up!
I am loving that it is slowly starting to get mild enough to lose the boots and the socks - I have missed my flats with bare feet! I feel a pedicure coming on!
Saturday's outfit was:
Dress - BlendShe
Leggings - Target
Cardigan - Hollister
Necklace - Forever 21
Shoes - Primark
We were out at a 30th birthday party on Saturday night and sadly I did not get a picture of my outfit, but I LOVED IT! I bought a pair of black denim leggings (with studs down the side seams) and wore a lovely cream vest top with a black bib detail. I felt great and very un-maternity!!
Sunday we got up early as it was a gorgeous day. My bf walked the dog along the golf course while I got the bedding all washed (and got my first load of washing hung outside for the first time this year). We then got the food shopping done and came home and had a yummy breakfast of croissants and pan au chocolat!!
After a quick clear up and getting the dishes done my bf washed the car and I washed the outside of the windows. Finally Bista got a long walk along the beach. All in all a lovely Sunday!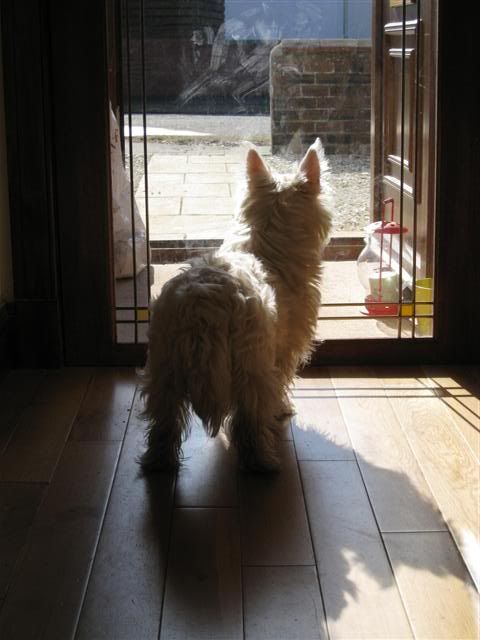 Bista watching the car washing - enjoying the sun streaming in!