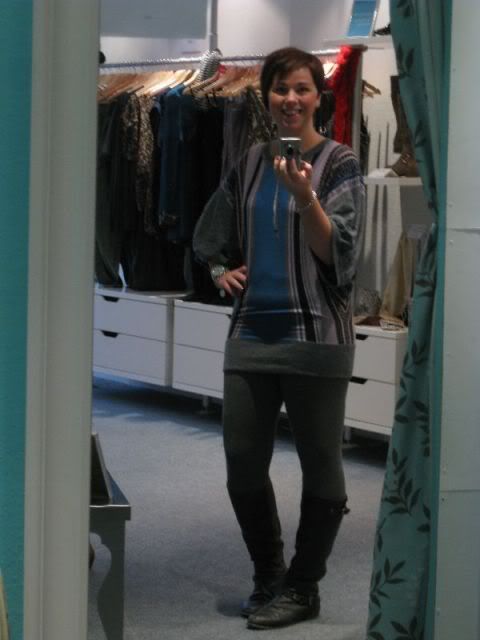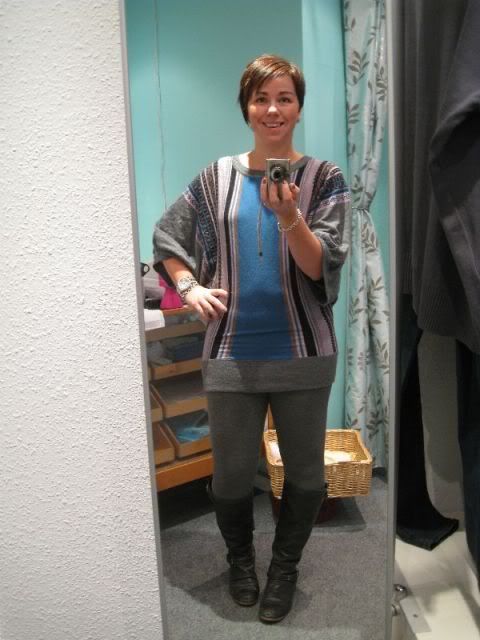 First of all I want to apologise for the quality of the pictures on the blog at the moment. I am by no way a good photographer and I working with pretty bad light in the shop at the moment. I am however, not letting this put me off my blogging!
I am in the shop for a few hours this morning and then I am off to collect a birthday cake from the bakers and go home and get the house ready for a 30th birthday party (I mean drinks - I have been told it has not be like a kids party).
I went for comfort today as I have lots to do and do not plan on getting changed until the party. I love this jumper but I am not too sure about it with the grey leggings - I think it may be a bit too much grey! These leggings are the most comfortable pair that I have ever owned and they are fabulous quality. I got them in Banana Republic after Thanksgiving for $10.
Today's outfit is:
Jumper - French Connection
Leggings - Banana Republic
Boots - Target