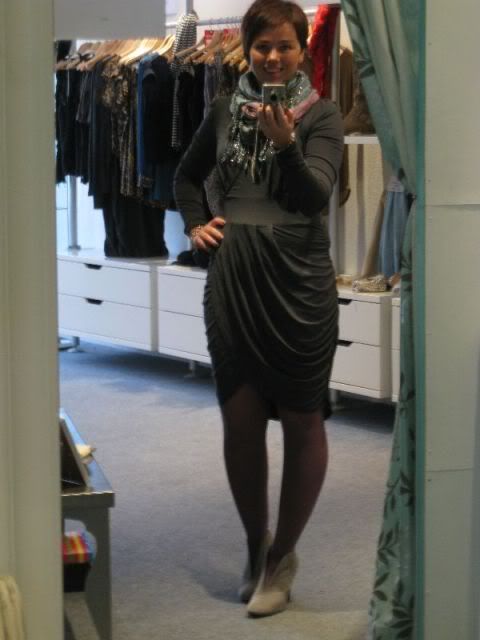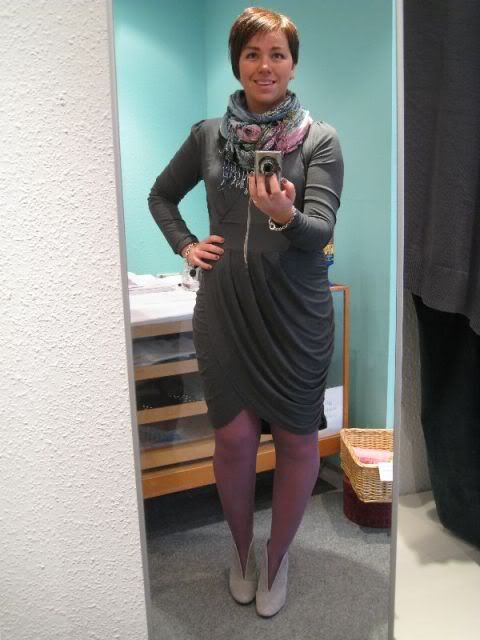 I am in the shop again today, so here I am blogging (sticking to my word and making a point of doing it when I am here). I have a few weeks of working 3 days so you lovelies can expect to see a bit more of me!! I am sure that you are all thrilled!?
The dress that I have on today is one of the newer styles that we have in
i am.....
It is a style that I look at as being season less or an in between piece. I love items like this as I can wear something underneath or a cardigan over for warmth.
I just adore the shape of this dress and even without the tights, boots and scarf I felt dressed as it just seemed to work so well. I especially love the skirt!
Today's outfit is:
Dress - Vila @
i am.....
Tights - Skunkfunk
Scarf - H&M
Boots - Armani Exchange