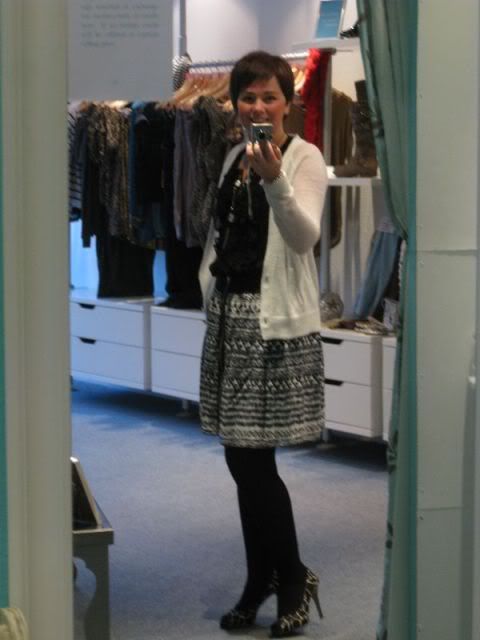 I did not get around to posting yesterday as it turned into one of those days. But it was one of those nice days! Three different friends popped in to say Hi and then my mum brought O and the dog in and I took O to the baby clinic to be weighed (it is just around the corner from the shop which is very handy).
I got this skirt in the summer sales to wear to a Christening, but this is the first time that I have paired with tights and a cardigan and I have to say the I did like the look!
The skirt is a nice shape, it has a zip right up the front which I think is a nice look and it has the most comfortable elastic waistband!!
Tuesday's outfit was:
Skirt - River Island
Top - Forever 21
Cardigan - American Eagle
Tights - Tesco (I noticed they had ripped at 10.30am)
Shoes - Nine West
Neclace - Primark