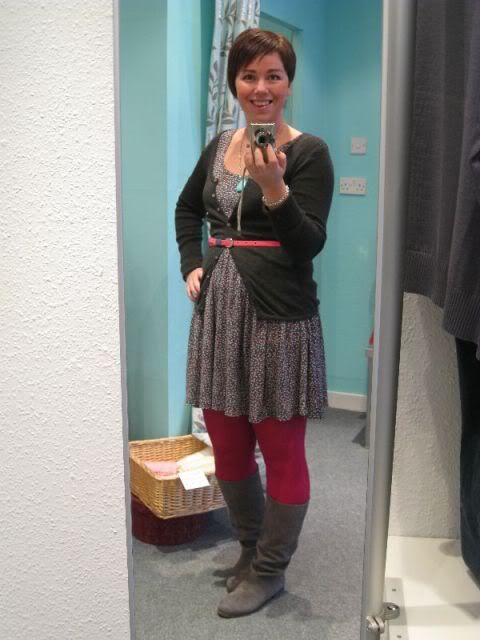 I had no Internet in the shop yesterday so I could not post my outfit pictures - and there is no time to do such things at home.
I got the inspiration for this outfit while I was reading a copy of Marie Claire. I was scanning the Hot Trends for 2011 section when I noticed that they made a mention to Ditsy Florals. I have had this dress since we were in Orlando in November but had yet to wear it. So while having a soak in the bath this outfit came to me and I am quite pleased with how it turned out.
On another note - this dress was a bargain. It was in the clearance section for $7.50 and there was then another 30% off the entire store. You have to love after Thanksgiving sales!!
Friday's outfit was:
Dress - Cotton On
Cardigan - S'Nob
Tights - Primark
Belt - Tesco
Boots - Nine West
Necklace - Forever 21