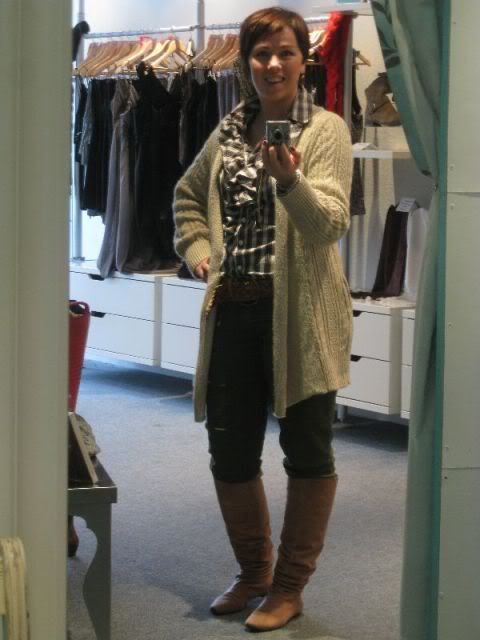 Today is
Burns Night
today (does not make a lot of sense but hey) and I am wearing a tartan blouse and it was not even meant!! I am wearing this blouse as I finally got to the bottom of my ironing basket at the weekend and this baby was in there! This was one of the difficult items that has not seen the light of day for about 2 years!! THE SHAME!!
I have to say that I am loving this look today! I just love how it all sort of came together without me having to try! The trousers are so fabulous and comfy and they are such a nice change from jeans! The blouse - well it is like it is new it has been so long since I wore it! And the cardigan is so cozy and comfy yet pull it all together!
Today's outfit is:
Skinny Cargo Jeans - Vila @
i am.....
Blouse - Gap
Cardigan - Republic
Boots - Faith