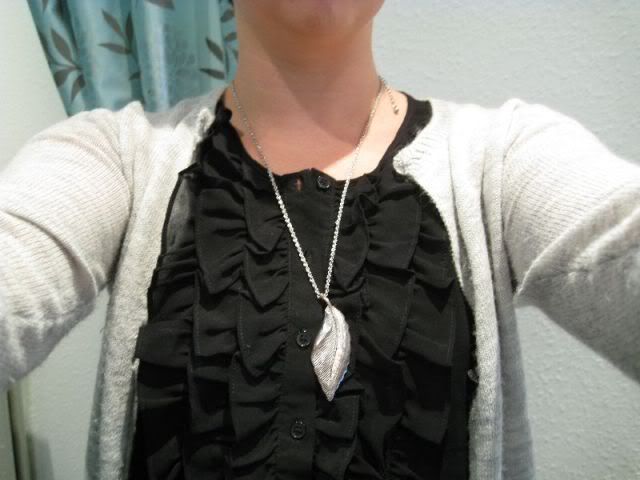 Happy New Year to you all! I hope that things have started out well for everyone and that 2011 brings you all that you wish for.
As I mentioned before I am going to make myself blog on the days that I am in work - so here we are! First day back at work and first blog post of 2011.
The festive break has been lovely, we as a family have spent lots of time together doing all kinds of fun stuff. But, it was so nice to get up this morning and get back into some sense of routine. I was really unsure of what outfits to get back to blogging with..... but now I have lots of ideas and I am looking forward to the coming working days!
This outfit is a pretty new one and I love it! The hat, shorts, cardigan and boots were all bought when we were in Orlando in November. The shorts are super comfy yet I feel very smart wearing them. I have been wanting a nice pair of smart grey boots for a while that are flat and these for me are perfect. The cardigan well I feel that it needs no explaining, it is not black and that is all that matters to me! The hat!! Well the hat I saw in Target and tried it on and danced around in front of Orla and she giggled and laughed, my mum then came around the corner and said how nice the hat was. I looked in the mirror and agreed, so in the trolley it went!
Today's outfit is:
Shorts - Cotton On
Blouse - Forever 21
Cardigan - J.Crew
Tights - Tesco
Boots - Nine West
Necklace - Forever 21
Scarf - Vila @
i am.....
Hat - Target