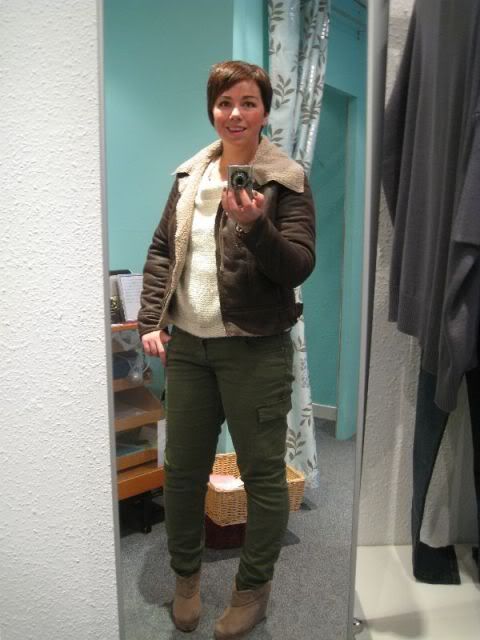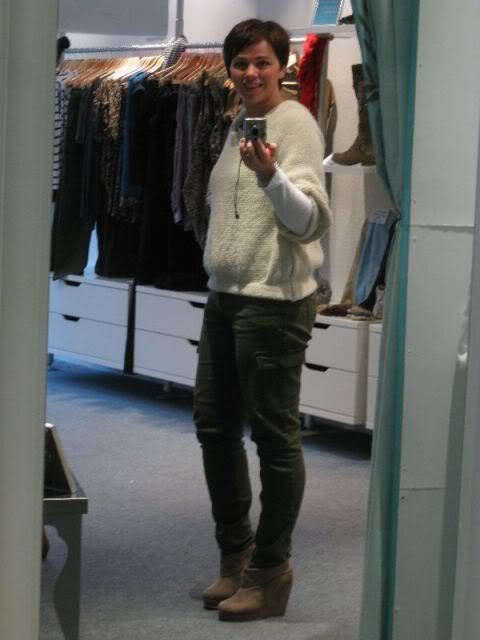 Happy 30th Birthday to my other half, N!
It is a bit rubbish that I have to work today, but so does he so it is not such a big deal! I am taking him out for some dinner after work, I baked red velvet cupcakes last night and I have a bottle of champagne in the fridge for when O is in bed. So we should have a lovely evening!!
The trousers that I have on today came into stock yesterday! As soon as I opened the box I knew that I was taking a pair home with me. I spent a fair bit of the day yesterday planning how I was going to wear them.
They are very like the J Brand Skinny Cargo's that retail at £245!! The ones that we have in stock are by Vila and they retail at £40 - much more wallet friendly!! They are available in two colours
here
.
I already have another idea of how to wear these next week. And I can not wait to pair them with a cute pair of flat gladiator sandals in the Spring.
Today's outfit is:
Skinny Cargo Jeans - Vila @
i am.....
White T-shirt - Blend
Jumper - River Island
Boots - Forever 21
Jacket - Tesco