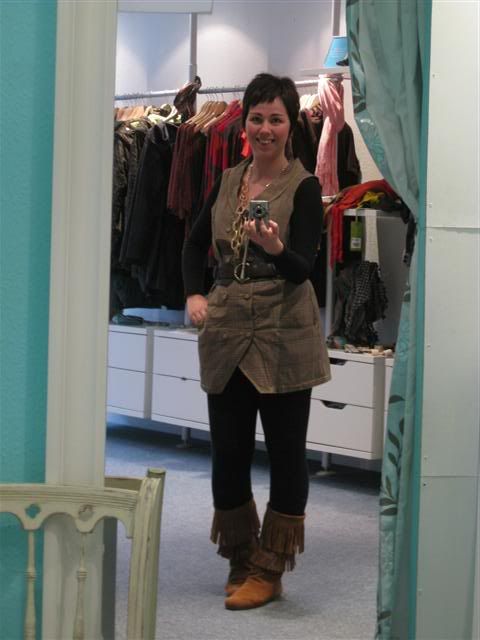 Friday was a slow miserable day yet somehow I did not manage to post, thankfully I did take pictures. I am glad that I did as I really liked what I put together yesterday!
The waistcoat was part of the SkunkFunk Spring Summer range and it did not sell too well (I find that very in your face pattern either sells very well or goes straight to sale). When I was marking them to half price in the Summer sale I decided to put one aside for myself - thinking I could surely work it into my autumn wardrobe some way!
I am glad that I did as I really like the look of the waistcoat worn as a dress/tunic. A lot of the check detail is black so I decided to go with black underneath and my fabby new brown boots! I am sure that you will be seeing this look again soon!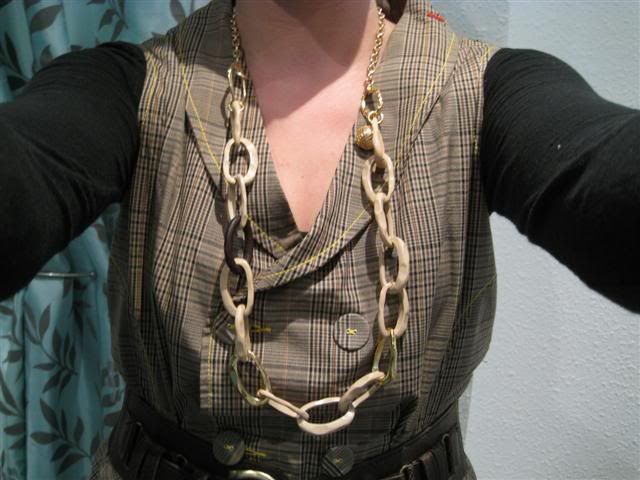 Friday's outfit was:
Check waistcoat - SkunkFunk
Black leggings - Primark
Black long sleeved t-shirt - Primark
Boots - Next
Belt - New Look
Necklace - Armani Exchange