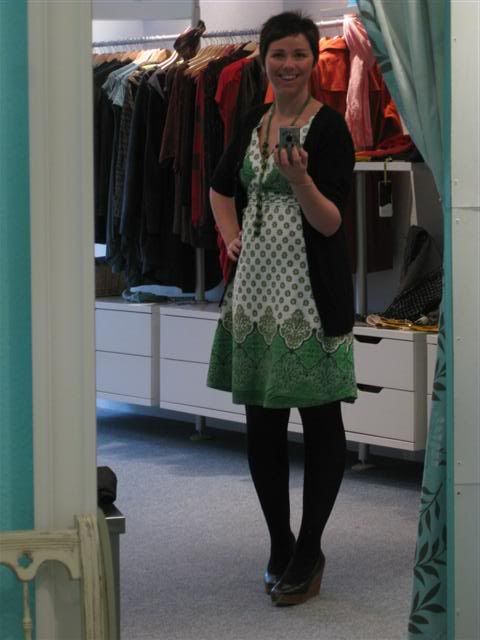 My plan this morning was to wear this dress but wear a jumper or buttoned cardigan over it and make it look like a skirt and top! However, I could not find my stretchy black belt and it just did not look right without it! So instead you get the winter look of this dress!
I love this dress so much - I get compliments whenever I wear it and people still want me to try and get them one!
I am going home this evening to get as much of my cleaning etc done so that my weekend is free for chilling on the sofa under a duvet with my bf watching 80's movies - we may venture out to a new Deli/coffee shop in town.
Today's outfit is:
Print dress - Vila
Black cardigan - Vila
Black tights - SkunkFunk @ i am.....
Wedges - Faith
Necklace - eBay **
I thought I would leave you all with a picture of Bista at the start of the week. She has a love of old shoes - this was one of my dog walking trainers, but she has chewed this one something terrible and the other she has in the garden!! So there is no way that is going back on my foot!!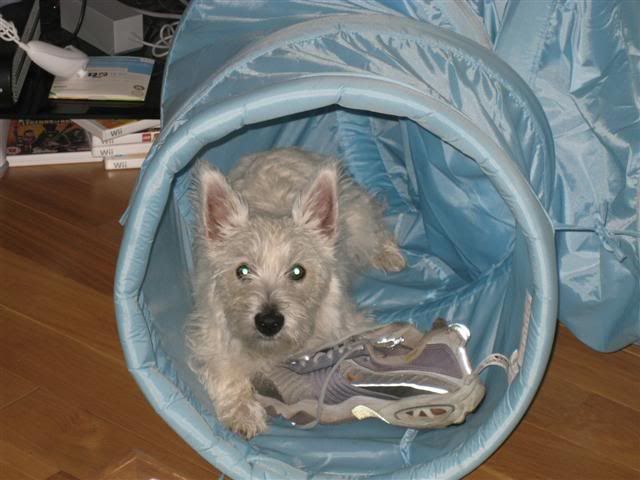 ** This necklace has fallen apart since taking this picture! 3 little strings of beads have snapped and made a big mess!!