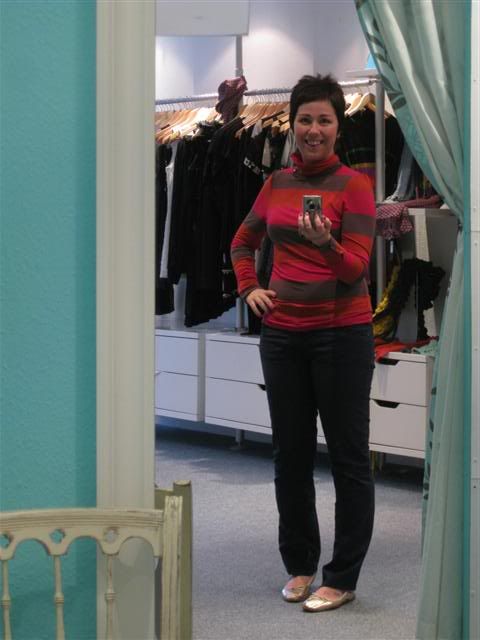 I had a lovely weekend (well day off) and today I feel really quite relaxed. On Saturday night the weather was terrible so after walking the dog, my bf and I ate dinner on the sofa while watching Strictly Come Dancing, I then had a quick (but relaxing) bath and we then watched the X-Factor! I loved the outfit that Cheryl Cole was wearing on Saturday night, but really was not sure about what she had on last night!!
Today has been a bit of a funny one. It was lovely this morning - crisp and bright but this afternoon has been so dark and grey. The rain has stayed away which is something. I have to say that I am not looking forward to walking home in the dark this evening now that the clocks have gone back!!
Today's outfit is:
Navy trousers - BlendShe @ i am.....
Stripe polo neck - BlendShe @ i am.....
Shoes - Primark