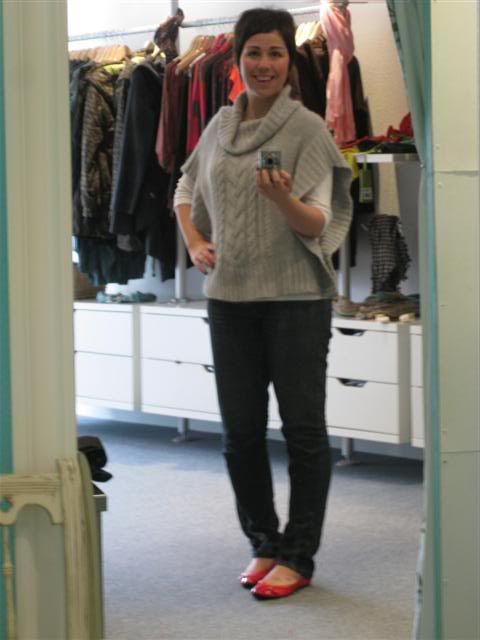 I did not sleep well last night - I woke with a fright around 4am and then had a very active mind for an hour or so. I really could not think of anything worse than getting up this morning when the alarm went off. Hence the very comfy casual outfit for today!
I have kind of surprised myself with how I have jumped from bare legs (trying to hold onto summer) to tights and polo necks!! But it is just so exciting finding all the winter goodies (it kind of feels like new clothes).
I have nothing much planned for this evening and that is a rather nice feeling. I will pop round and visit my friend and the baby on my way home from work and then after dinner I have to try and catch up on my ironing mountain (it stopped being a pile some time ago).
Today's outfit is:
Skinny Jeans - Vila
White half sleeve t-shirt - Tesco
Grey poncho - Monsoon
Shoes - Tod's