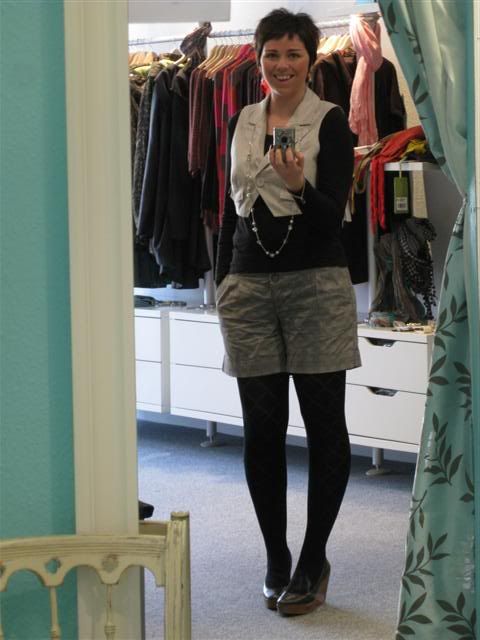 Wow, what a day yesterday was. It was all go from the second I got up until I crashed on the sofa at around 10pm last night! It was hectic, it was manic - but it was all totally worth it, as my best friend had a beautiful baby girl at 4.12pm. She is healthy (7lb 4oz) and just perfect.
The temperature is starting to drop a bit here and I am now glad that I have decided to dig out the tights. I wore this outfit quite a bit last year and loved it and I still feel the same way. I love the check detail on the shorts as well as the length and cut of them.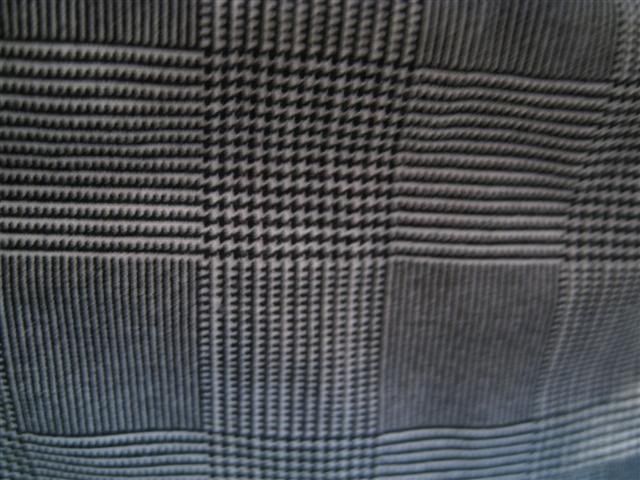 I am not a huge fan of the waistcoat look (on me - I think it looks kind of weird) but I decided to give this one another go before possibly donating it! I think that all of this together looks good, but I am not sure ow to work this into my wardrobe more often.
First wear of the black wedges for a while - they have been living in the shop for ages (saves me lugging them in and out in my work bag) and it seems that I need to take them home and give them some love - ie. polish!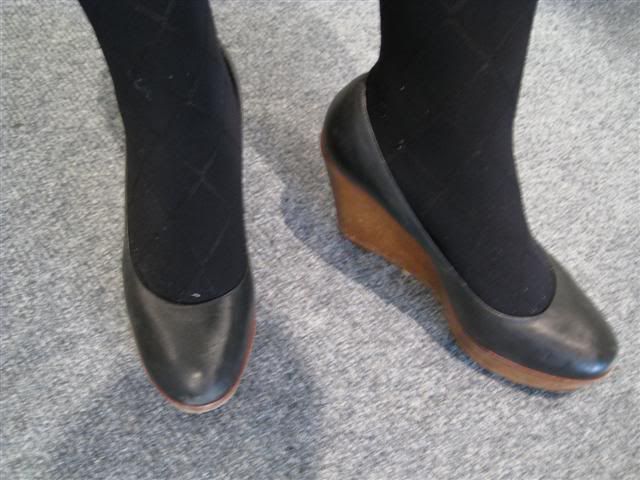 Today's outfit is:
Shorts - H&M
Long sleeved t-shirt - Primark
Waistcoat - S'nob
Tights - Tesco
Wedges - Faith
Necklace - Guess