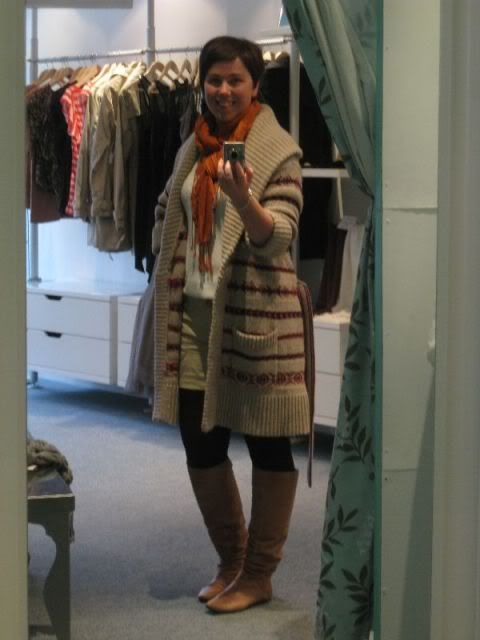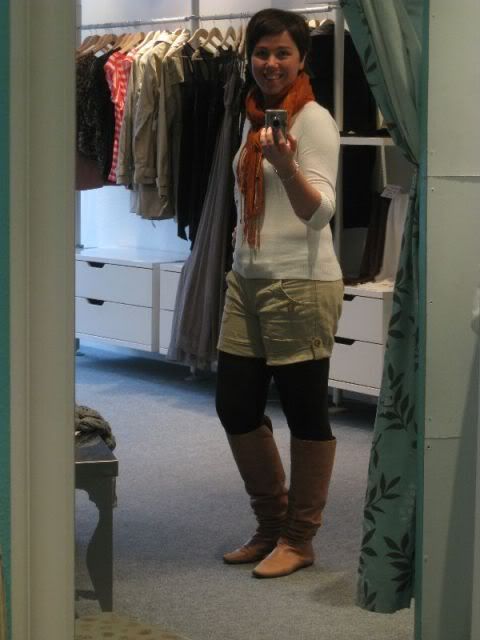 Wow - I really fell behind with posting last week! But as promised I did take pictures of what I was wearing so here we go!
A night last week I started to have a wardrobe clear out/dig out some bits that I want to pack for our hand luggage only trip in a few weeks! I came across these shorts and instantly thought of pairing them with brown tights! I loved how the look turned out! But then I love anything that I can pair with orange (the best of all the colours) and my beloved cardigan!!
The wardrobe clear out did not go so well - it is very much a work in progress! I do not like to be too ruthless as I always look for an item after it has been binned/donated/eBayed. But the things that I keep just in case, I always seem to overlook! I think it is known as "Sods Law".
Friday's outfit was:
Shorts - Blend
Tights - Tesco
Jumper - Primark
Scarf - eBay
Cardigan - Abercrombie & Fitch
Boots - Faith