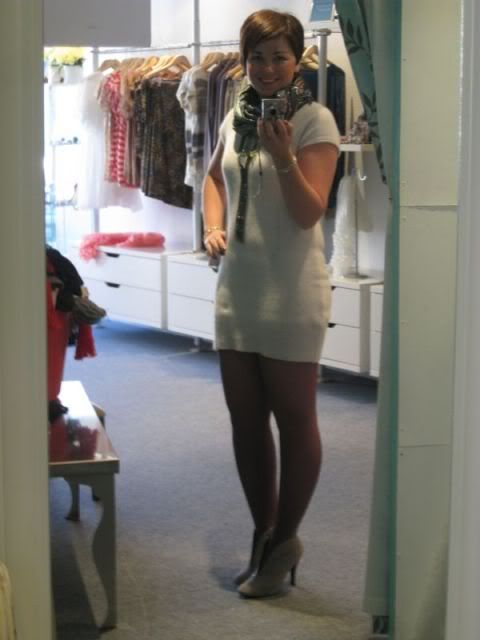 It is a lovely sunny day here today and it looks like Spring is just around the corner! I can not wait for the weather to get a bit milder - not hot just warmer so that I can pack away boots and think about wearing my little ballet flats without socks!
I usually wear this knitted dress with leggings, but I fancied pairing it with coloured tights today. I like the look but I think that it is maybe just a little bit short for the tights!?
The scarf that I have on today is quickly becoming one of my go to! It just matches everything!
We have very little planned this weekend. I finish at 5pm so we will head out a walk with the dog before it gets too cold for O. N and I will then catch up with some TV - we are behind on Boardwalk Empire and I want to get caught up! Sunday I think N has to work in the morning so I will get the food shopping done and then we may take O swimming after lunch. Nothing spectacular just fun family stuff!
Have a great weekend whatever your plans are?!
Today's outfit is:
Dress - H&M
Tights - SkunkFunk
Scarf - H&M
Boots - Armani Exchange
Necklace - Forever 21