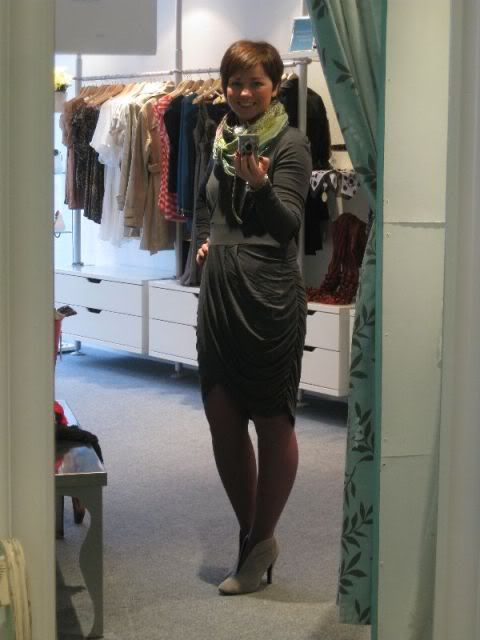 It is that dress again!! Sorry if I am boring you all with it? I can not help it - it is beautiful and comfortable and look at the skirt - so pretty!
Saturday was a funny old day. The shop was busy but not in the usual Saturday kind of way. And becuase of that I have no idea how I did not get around to blogging?!
Saturday's outfit was:
Dress - Vila @
i am.....
Tights - SkunkFunk
Boots - Armani Exchange
Scarf - H&M