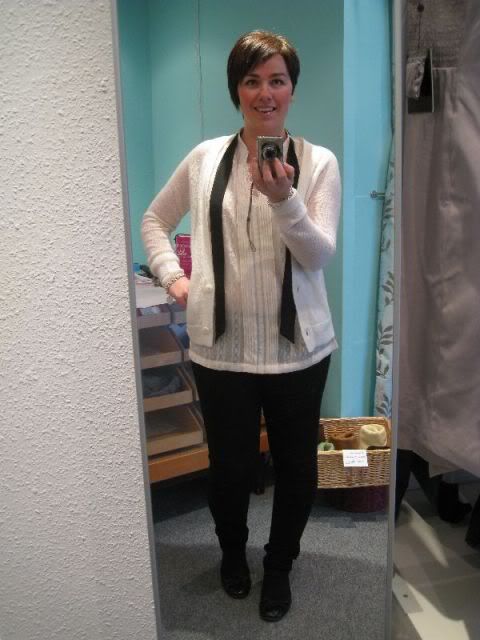 I apologise for the late posting lately! It is not happening through laziness it just seems that with only working 3 days a week I have so much to deal with when I am here that blogging gets missed! I think I may have to look at blogging from home sometimes........ This is something that I have never done and to me it seems strange! I have no idea why??
Anyway back to Wednesday.
The blouse that I have on has been in stock for a little while now and I have always liked it and thought that it would slip into my wardrobe very well. But with only working the few days now I do not feel that I can treat myself quite as often as I used to.
However, a week ago a customer tried this on and got make-up in the front of the top (aarrgghh). So I thought to myself instead of taking money off this item (if anyone is interested in a top that has make-up on it) I am going to take it home and wear it! I have magical laundry potions for such stains.
I am so glad that I did as I am really very happy with how this look turned out!
Wednesday's outfit was:
Jeans - Primark
Cami - Walmart
Blouse - Vila @
i am.....
Cardigan - American Eagle
Shoes - American Eagle