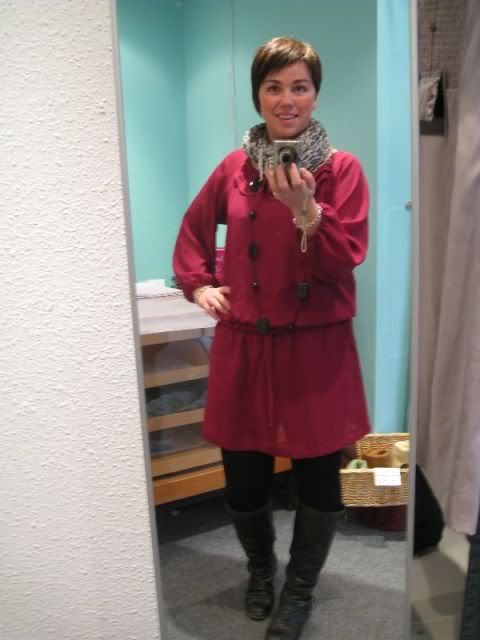 A new week and new work outfits needed!!
I had forgotten all about this tunic. I got it when we were in Orlando in November - I paid $5.39 for it from a clearance rail. At the time my mum asked what I would wear it with and I just shrugged!! It was pennies - I spend more going for a takeaway coffee!!
However, seeing back in the pictures (which are not great) today I am glad that I did take this. I love the colour and I really like the shape! Oh and it has pockets - I do love when skirts, dresses etc have pockets!!
I hope that everyone that buys into Valentines Day had a lovely day yesterday? N and I do not do much for it - we never have! This year was lovely we bought the M&S meal deal, had a bottle of Cava, watched Boardwalk Empire and went to bed early for a full nights sleep (Orla was with my parents). It was perfect! No money spent on over priced food, or flowers just a nice evening with my other half!
Today's outfit is:
Tunic - Cotton On
Cami - Primark
Leggings - Blend
Scarf - Blend
Necklace - Ann Tayor Loft
Boots - Target