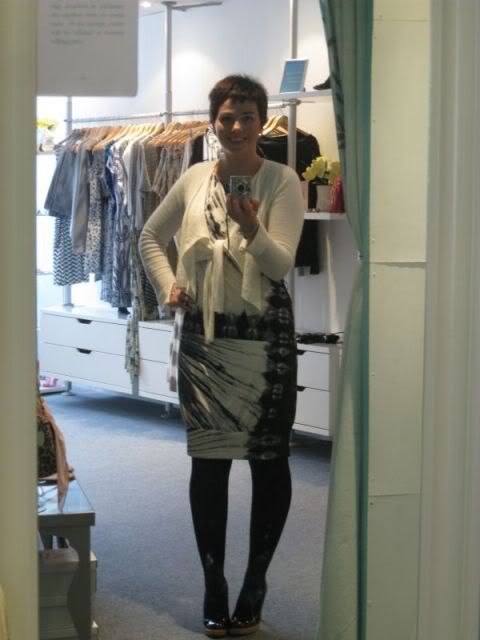 Happy Friday everyone!!
I do not really get that Friday feeling, as I have worked Saturdays pretty much all my adult life! But I do love that a Friday means that N is home for the weekend and that he and O have daddy and daughter time while I work. And then we all have Sunday to have family fun!
Tomorrow it is my two sisters birthdays, so tonight we are going to one of their houses for dinner and a few drinks. It will be an early one for us though as we do not want O too much out of her routine and I am in the shop all day tomorrow! Saturday night we have no plans, but I think I may make something nice for dinner, chill a bottle of wine and watch a movie with N. Sunday - right now I have no idea what our plans are, but I know that we will have to do some food shopping and there will be a nice long walk with the dog too!
I hope that you all have fabulous weekends whatever your plans are!
Today's outfit is:
Dress - Vila
Tights - Tesco
Cardigan - River Island
Shoes - Christian Louboutin