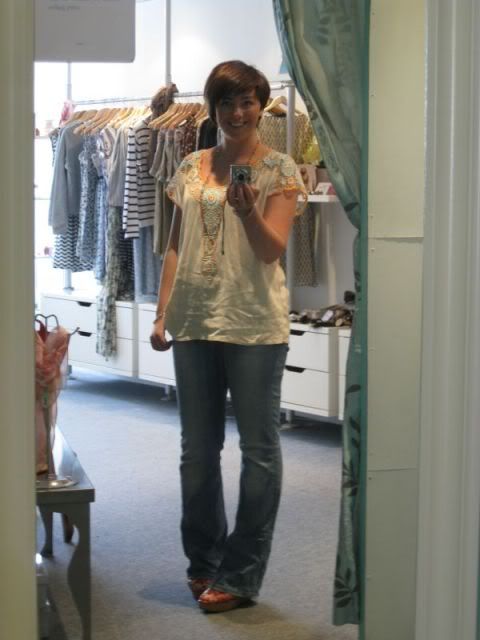 Oh dear!! I did not realise that it had been so long since I last blogged! How bad of me! I am sorry that I have not been around (I have not even really been commenting) life has been so busy lately! Before I went off on holiday, I had staff issues and since returning I have been working more! When I am in work I am busy working, so that I do not have to work at home when I with Orla.
But I am going to try and make this a more regular thing - I miss it!!
Today is a good day! I have not had these jeans on for more than a year! Last year they did not fit and I was not wearing heels at all and part of the year before I was pregnant! I had forgotten how comfortable they are and how great they look with wedges! This top also feels like it is new - it has just not been worn for ages!
I have had 2 compliments so far today and I am smiling!!
Today's outfit is:
Jeans - French Connection
Cami - George
Top - Topshop
Wedges - Next
Necklace - Forever 21