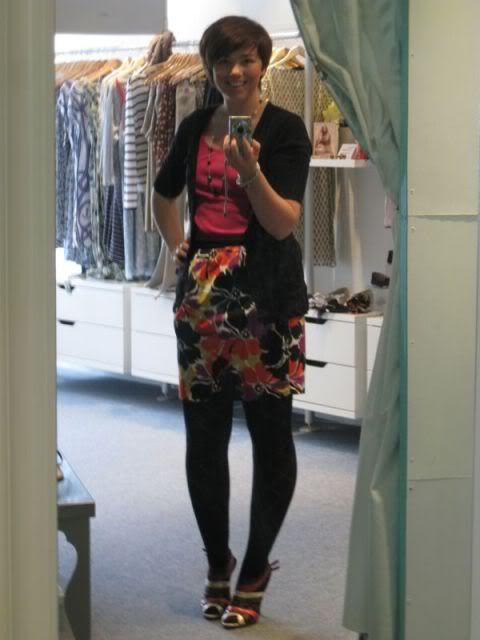 I am so ready to wear my gorgeous summer skirts and dresses - but the weather is just not there yet. So, the tights are still a must!!
I love the bright colour on this skirt - it pretty much goes with whatever you pair it with. I have to be honest and tell you all that I had forgotten all about these gorgeous sandals. I have a collection of shoes in the store room at the shop. I used to walk to work in my trainers or fit flops and change into my heels when I got here.
With me being pregnant and then last year just not wearing heels, I had totally forgotten all about these and a few others! It is now like having new shoes!!
Wednesday's outfit is:
Skirt - Matalan
Vest - J.Crew
Cardigan - Vila
Tights - Tesco
Shoes - Matalan