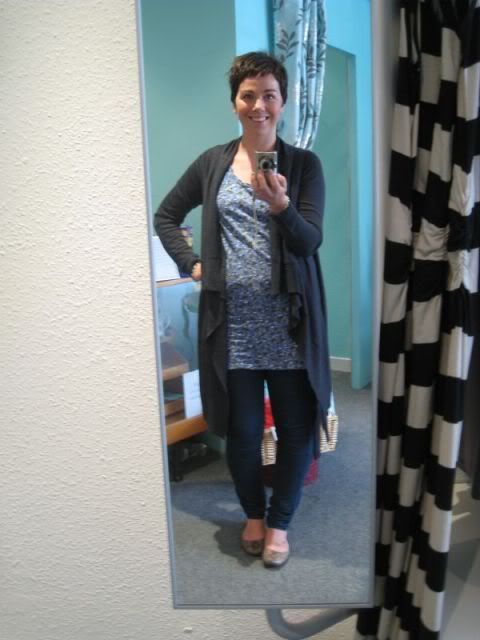 Thursday is a bit of a funny day for me at the moment. I have to be in work to let staff away at 2.15pm! It is not so bad as I only have to work for a few hours, but it really messes up my day and childcare for such a short time is proving to be a bit of a nightmare! Today I had to bring Miss O in with me until N could get away from work to collect her! I am hoping that it is a short term thing - and if it is not Papi (my dad) retires in the summer and has said that he will help out a day a week.
The weather is not as miserable, as it has been, today - but it really is not sandal weather yet! Ballet flats with bare feet I can cope with!! Sunshine please, please come back!
I had my Weight Watchers meeting yesterday morning and I had lost another 1lb. I am really pleased with this and it has spurred me back into doing things right! I was starting to cheat a wee bit. I re-stocked the fridge/treat cupboard with WW Toffee bars! They are small, but they are only 2 pro points and they do feel like a real chocolatey treat!!
Today's outfit is:
Jeans - Vila
Long vest top - Blend @
i am.....
Cardigan - Mama-licious
Shoes - American Eagle