Peplum dresses are a style that I have never tried to wear. I am unsure of the extra fabric over my hips. Saying this I am drawn to them - I think most of the styles are very pretty.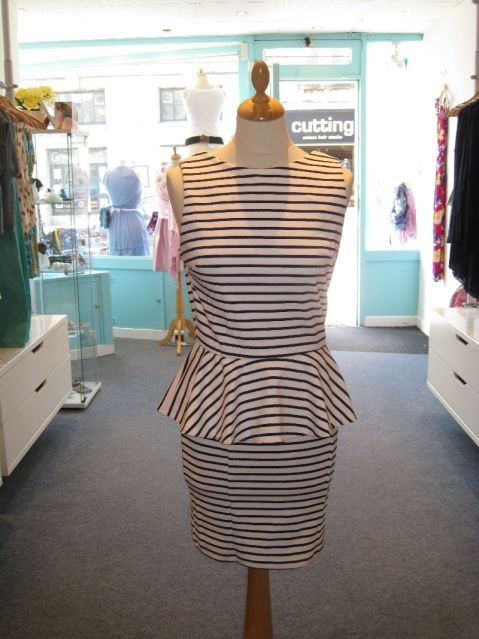 We took delivery of this one in the shop last week!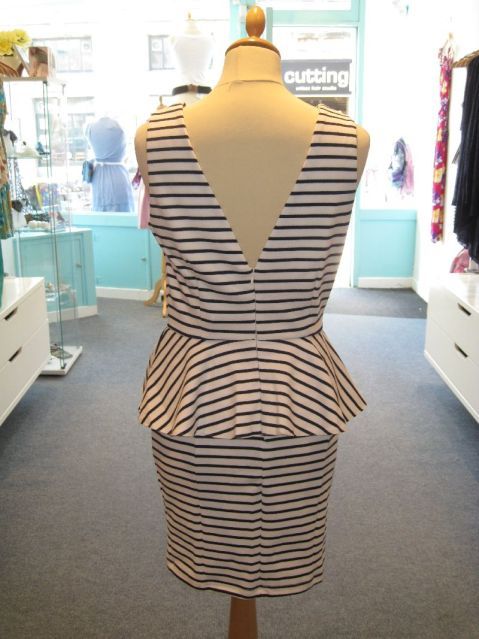 I honestly love it. The shape, the deep V in the back and most of all the navy stripes. I have still not tried it on - like I said I am not sure about peplums.
What do you think of them? Do you have one yet?