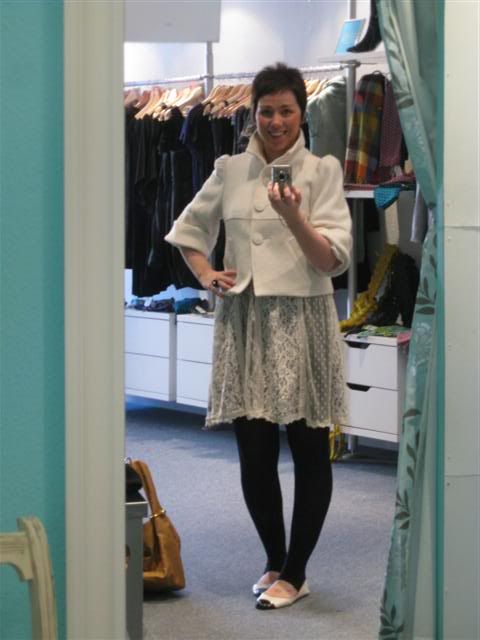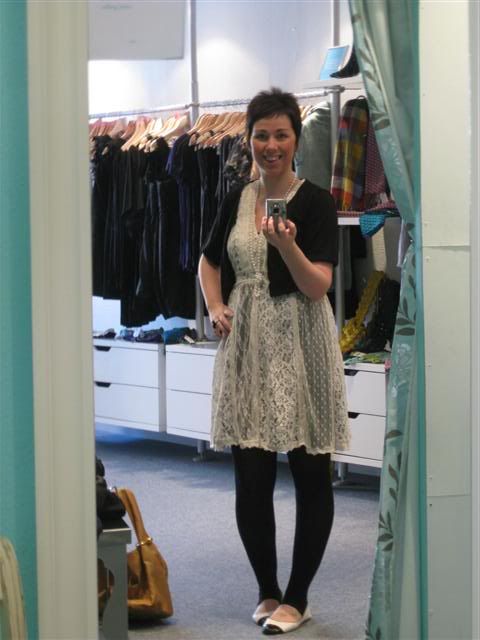 After weeks of feeling blah, I finally feel more like myself in this outfit.
This is one of my favorite dresses and I think I may still get quite a bit of wear out of it! The lace part of the dress is quite loose and underneath is a clingy lycra slip! It may just be wishful thinking that on my part!
I am ashamed to say that I had forgotten about this little jacket. I unearthed it this morning and instantly remembered how fabulous it is!
Today's outfit is:
Lace dress - Vila
Cardigan - Primark
Tights - H&M
Jacket - Primark
Shoes - Primark